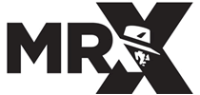 Full Time Job
Digital Matte Painter
MR. X
Remote / Virtual
11-13-2020
Job Description
TO BE ELIGIBLE FOR REMOTE WORK YOU MUST RESIDE IN ONTARIO

Founded in 2001, MR. X is an award-winning visual effects company specializing in high-concept episodic series and feature films. With years long relationships spanning the globe and including some of the industry's top creators, MR. X has delivered visual effects for critically acclaimed titles including The Shape of Water, Roma, Da 5 Bloods and Vikings, to name just a few. By partnering with clients through every stage of their project, MR. X helps shape and guide what makes it to the screen for some of the world's most exciting film and episodic television content. MR. X comprises over 600 filmmakers, artists, and technologists working across the company's world-class facilities located in Toronto, Montreal, Adelaide, Bangalore and Los Angeles.

For more information about MR. X – Partners in storytelling – visit http://www.mrxfx.com

• Create photorealistic backgrounds and environments to match the overall look and feel of the film;
• Combine skills in painting and 3D with knowledge of composition, design, photography, and digital modeling to create two-dimensional and three-dimensional images for film with or without the use of conceptual mock-ups;
• Provides foreground, mid-ground, and background paintings for use in 2D, 2.5D and 3D environments;
• Assists with troubleshooting the background components created;
• Contribute to the visual and technical attributes of the production;
• Produce or assist in developing and producing design concepts, including characters and environments.
• Create elements in a variety of styles such as drawings, illustrations, graphics, colour harmonization / colour scripts, etc. using a computer
• Performing tasks such as layout, matte extraction, colour correction, paint fixes, roto and assembly of live action and 3D elements,
• Contribute to the visual and technical attributes of the production.
• Specific duties to be determined on a project by project basis.

Qualifications
• Bachelor's degree in illustration, industrial design, or fine art preferred;
• 2.5D / 3D projecting experience (3D generalist or Nuke compositing experience) is a plus;
• Excellent communication skills both verbal and written;
• Strong knowledge of photography is a bonus, especially in relation to lenses;
• Demonstrable skills in Concept design desirable but not essential;
• Mari, Vue and/or Modo experience would be an asset.

Skills Required:
• Skilled in painting photo-real images using photo reference to create the highest quality digital set extensions, skies, elements, and environments;
• Strong traditional art skills including knowledge of color, lighting, perspective, and composition;
• Strong artistic flexibility, versatility, ability to match and/or adapt painting style to suit a range of production designs;
• Advanced 2D skills in Photoshop and/or Mari with 3D experience, preferably in Maya;
• Ability to complete work within the bid timeframe, while maintaining constant communication with production teams and other CG artists.
Location
Company Profile
MR. X
Technicolor is home to the world's premiere portfolio of visual effects brands, services, and creative innovations. With locations that span the globe, and service offerings tailored to the specific creative and storytelling needs of each project, we power premium content. Our diverse family of VFX brands includes: MPC, The Mill, MR. X, Mikros MPC Advertising, and Technicolor VFX. Each studio has their own unique approach to help storytellers create out of this world experiences.