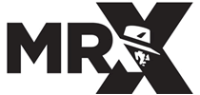 Full Time Job
Creature TD
MR. X
Remote / Virtual
11-02-2020
Paid
Full Time
Mid (2-5 years) Experience
Job Description
TO BE ELIGIBLE FOR REMOTE WORK YOU MUST RESIDE IN QUEBEC

Founded in 2001, MR. X is an award-winning visual effects company specializing in high-concept episodic series and feature films. With years long relationships spanning the globe and including some of the industry's top creators, MR. X has delivered visual effects for critically acclaimed titles including The Shape of Water, Roma, Da 5 Bloods and Vikings, to name just a few. By partnering with clients through every stage of their project, MR. X helps shape and guide what makes it to the screen for some of the world's most exciting film and episodic television content. MR. X comprises over 600 filmmakers, artists, and technologists working across the company's world-class facilities located in Toronto, Montreal, Adelaide, Bangalore and Los Angeles.

For more information about MR. X – Partners in storytelling – visit http://www.mrxfx.com

Building on our production workflows, the Creature TD, working under the direction of the Rigging and Creature CG Supervisors, are responsible for setting up skin, muscle, cloth and hair on our hero-creatures.
Tasked primarily to develop and design the tools and setups to tackle the challenges associated with a variety of Creature complex deformations. Our Creature TDs are a balance of technical and creative who are capable of scripting pipeline tools to streamline our shot-making processes.

Work closely with Supervisors to develop tools and workflows associated with creature simulations.
Develop new techniques and processes to solve unique and technical creature production challenges.
Create creature, simulation and shot based setups which maintain/contain character motion and deformation systems; secondary dynamics systems.
Perform shot tasks such as finaling, cloth setup, cloth sims, hair setup, hair sims and various RBD setups and sims.
Collaborate with Asset, Rigging, and Animation teams to develop effective and efficient physically-based simulation assets and rigs.
Work with production management to prioritize tasks.
Lead by example, foster a good working atmosphere and ethics.

Qualifications

In depth knowledge of Maya, including Maya rigging, cloth and hair techniques;
Preferably 3+ years of production experience;
Strong understanding of both Facial and Figure Anatomy - biped and quadruped;
High level of understanding for physically based simulation techniques and how they relate to film;
Complex character/vehicle rigging experience in Maya in film/broadcast;
Experience with finaling and PSD workflows;
Ability to work with and organize complex, physically-based assets;
MEL, Python scripting experience, C++ welcome;
Knowledge of Houdini, Ziva, Mudbox and/or Zbrush would be a bonus;
Experience with setting up production pipelines while being able to follow guidelines;
Strong artistic aptitude with a discipline in hyper-realism as opposed to perceptual representationalism;
Strong understanding of physics and mathematics;
The ability to support himself/herself and take initiative.
Location
Company Profile
MR. X
Technicolor is home to the world's premiere portfolio of visual effects brands, services, and creative innovations. With locations that span the globe, and service offerings tailored to the specific creative and storytelling needs of each project, we power premium content. Our diverse family of VFX brands includes: MPC, The Mill, MR. X, Mikros MPC Advertising, and Technicolor VFX. Each studio has their own unique approach to help storytellers create out of this world experiences.