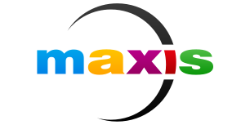 Full Time Job
Network Gameplay Software Engineer
Maxis Studios
Redwood City, CA
02-12-2021
Paid

Full Time
Senior (5-10 years) Experience
Job Description
Maxis

At Maxis, we excel at outrageous thinking. It's the fuel that inspires the best games in the world. We're trailblazers and great storytellers. But it's not just about amazing your peers – it's about amazing yourself and our fans. Take risks. Work with dazzling minds and dare to dream big. Together, we can change the way millions play every day. The Sims has an extremely unique player base, with 60% of our audience being women between the ages of 18-24. We are looking for someone with deep insights on how to create the best experience for our players.

Job Summary

You will report to a Development Director. We are looking for an accomplished engineer that can help us bring exciting new features to life. This engineer will work with an experienced team that has collectively built Maxis games for more than two decades. You will work with multiple designers and simulation engineers prototyping and shipping several features that expand the gameplay possibilities of The Sims. Most of the work will be done in Unreal Engine, both in C++ and blueprints.

As a Game Play Networking Engineer at Maxis, you will
• Work with designers, producers, artists, and other core, simulation, and backend service engineers to build a framework that brings designs to life.
• Implement a game play networking system in Unreal Engine for replication and RPCs.
• Demonstrate excellent technical problem-solving skills under iteratively changing requirements during game development.
• Author technical design documents detailing software requirements.

Qualifications

Please note that you do not need to qualify for all requirements to be considered. We encourage you to apply if you can meet most of the requirements and are comfortable opening a dialog to be considered.
• Bachelor'/Master's degree in Computer Science, Computer Engineering or related field.
• 5+ year experience in a hands-on development role.
• Demonstrate technical abilities with large projects implemented in C++.
• An enthusiasm for mentoring and leading other engineers.
• Experience building and shipping networked games.
• Experience with networking, RPC, and replication systems in game engines.
• Previous engineering experience building major systems in code bases.
• Experience and willingness to create multiple short-lived prototypes.
• Experience developing for large-scale live products. Products that always update to provide higher quality, and feature set to expand the possibilities of the project.
• Experience working in collaborative environments with many-sided roles beyond engineering like design, production, art and product management.
• Experience optimizing performance, memory, and network bandwidth of real time applications (like games).
• Experience with Windows and Linux platforms and development tools.

Pluses
• Experience building and shipping networked games in Unreal Engine
• Experience with networking, RPC, and replication systems in Unreal Engine
• Experience developing other engineers in best practices around networking and replication.
• Experience developing for both PC and Mobile platform games.
• Demonstrate experience working in large data-driven games or applications.
• Experience using static and performance analysis tools, automated testing, unit testing, and configuration management processes.


Location
Company Profile
Maxis Studios
Electronic Arts Inc. is a global leader in digital interactive entertainment. EA develops and delivers games, content and online services for Internet-connected consoles, mobile devices and personal computers.