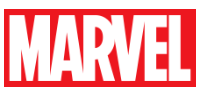 Full Time Job
Product Development Director, Marvel Games
Marvel Entertainment
Paid

Full Time
Senior (5-10 years) Experience
Job Description
Have you dreamed of joining an expert team that will bring the full might and rich mythology of legendary Marvel characters to help creators make exceptional games? Do you have an acute sense of what makes a video game a truly remarkable player experience? Do your gaming habits often interfere with your sleep? Is there an unrelenting drive inside you to play your part in original, memorable Super Hero stories playable via a controller? We are Marvel Games, home of the team that collaborates with the mightiest companies on Earth to bring groundbreaking games to market. We are looking for a Director, Product Development to join our team and oversee multiple exciting new projects with the most-talented game companies in the world.

Responsibilities:

You Will (responsibilities):
• Be the leader, advocate, and influencer for numerous concurrent Marvel games in development and in the marketplace, ensuring Marvel authenticity and gaming excellence across your entire portfolio.
• Be the main point of contact, chief problem solver, and principal collaborator for your external partners' game development, marketing, and promotional efforts.
• Champion and rally internal and external cross-functional groups to effectively guide projects from development to launch and throughout their product lifecycle.
• Ensure that your game projects stay authentically on brand and make best use of the incredibly rich IP within the Marvel Universe.
• Proactively anticipate all product risks, and create and execute mitigation solutions that ensure game projects meet or exceed all franchise, financial, and strategic goals.
• Mentor and guide junior team members to level up their gaming understanding and core competencies while exercising a growth mindset in all facets of your work.
• Play, dissect, and analyze games to certify their gaming appeal and market readiness.
• Advance the projects you will lead in order to foster meaningful impact and set trends not only in gaming but in pop culture.

Basic Qualifications:

You Are (Qualifications):
• An industry veteran – You have significant and meaningful experience in development or publishing roles at industry-leading game companies in increasing demanding roles.
• A people person – You always seek to foster deeper and more productive relationships with the people around you, and you treat them the way you wish to be treated - within the team, within the company, and with all of our external partners. You understand that these relationships are built through effective, frequent, and timely communication with those you work. You communicate eloquently to your managers, peers and reports.
• Team First – You should be ready and willing to support other projects and team members. Our success comes as a team. We succeed only through the success of others.
• Inclusive – You are open-minded and respectful of difference. We work globally with teams that operate internationally. Inclusivity is a pillar of Marvel thinking and must be one of yours.
• Passionate about Marvel – We are obsessed with our Super Heroes across all mediums: games, comics, toys, film, TV, and many others. You are too.
• A game connoisseur – You are well versed and passionate about current trends in gaming, including console, mobile, PC and competitive gaming.
• Multi-Disciplined – You are versatile and familiar with numerous aspects of game making and publishing: production, design, tech, sales, marketing, PR, social media, analytics, monetization, and live services.
• Thoughtful – You take ownership over your game projects and are always figuring out newer and better ways to do your job smarter, faster and more effectively. You have a willingness to learn and embrace new ideas that optimize and potentially diversify the way we operate.
• An optimizer – Marvel has a bottom-line focused, lean, fast, startup-like culture. You need to be nimble, and willing to wear many hats, but in exchange, you get the freedom to accomplish amazing things.

Preferred Qualifications:

You Have:
• Preferably, at least, 8 years of experience in development, publishing, or partnership management positions at industry-leading game companies. Must have demonstrated rapid career growth and strong leadership capabilities.
• Shipped at least one blockbuster title and have worked on multiple major games across your career. Experience working on AAA console titles within well-known gaming franchises is a big plus. Experience working on post-launch live operations is also a big plus.

Additional Information:

You Must Submit:
• Your one-page resume.
• A cover letter which must include your answers to the following questions:
• Why you are interested in working at Marvel Entertainment?
• Which game development or publishing discipline are you a master of and why?
• In your opinion, what is the greatest Super Hero game of all time? Why?
• If you could be any Marvel Super Hero or Villain, who would you choose and why?
• What games are you currently playing?

This position is with Marvel Brands LLC, which is part of a business segment we call Marvel Entertainment.
Location