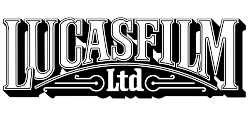 Full Time Job
VFX Technical Assistant
Lucasfilm
London, United Kingdom
10-14-2020
Job Description
VFX Technical Assistant (Python) London, United Kingdom

Description

Position at Industrial Light & Magic

This is an exciting opportunity for a technical graduate who enjoys problem-solving and a passion for cutting edge technology to contribute across all aspects of production at ILM. This position provides support directly to artists and production staff and works closely with production and software engineers to enable the success and efficiency of the production pipeline.

The ideal candidate will have recently graduated with a Computer Science degree (or equivalent qualification) and has a knowledge of the world of Vfx or a strong desire to work within the industry. This role sits with our technology team and can act as a springboard to other roles in our technology department or other departments in ILM.

Primary Responsibilities
• Troubleshooting and dynamic problem solving for layout, animation, lighting, and post-production workflows.
• Image/Media handling, including conversion, manipulation, quality control, and playback for visual reviews.
• Render troubleshooting and queue management.

Education / Experience
• Bachelor's degree in Computer Science or equivalent qualification.

Required Skills / Technical Competencies
• Familiarity with film, video and animation post-production and/or computer graphics techniques or a willingness and aptitude to learn on the job
• Aesthetic eye and/or artistic background desired.
• Excellent verbal and written communication skills required.
• Strong interpersonal skills and the ability to effectively interact with diverse personalities.
• Strong time management skills; Ability to multi-task and prioritise.
• Proven ability to work autonomously and in team settings.
• Highly motivated.
• Career focus for animation, visual effects, or games industries.
• Knowledge of operating systems such as Windows/Mac
• Experience programming and/or scripting language (i.e. Python, Perl) a must.
• Ideally some previous part time, intern or up to a year's work experience.
Location
Company Profile
Lucasfilm
Lucasfilm is among the world's leading entertainment service companies, a pioneer in visual effects and sound across multiple mediums, and is home to the legendary Star Wars and Indiana Jones franchises.