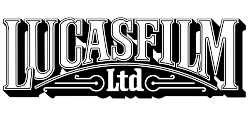 Full Time Job
Texture Artist
Lucasfilm
Sydney, Australia
10-14-2020
Job Description
Description

Position at Industrial Light & Magic

The youngest of all of the ILM studios, the Sydney studio leverages the expertise and technological know-how developed over 40 years at Industrial Light & Magic combined with the top artists and technicians in the region. Knowledge and culture flow freely between the company's five studios and the global team shares tools and workflow allowing for seamless collaboration on all shared projects.

As we grow ILM Sydney, we are seeking a Texture Artist to join the team and be a part of this exciting opportunity.

Primary Responsibilities
• Works independently and with production team (VFX Supervisor, Texture Supervisor, Look Dev Supervisor) at an advanced level to execute the desired look of complicated CG models, including complex creatures and/or hard surface models, including ships, real world vehicles and environments.
• Participates as a team member in determining various design solutions; provides feedback to other members of the production by attending dailies on a regular basis.
• Mentors Junior and mid level Artists.
• Maintains or exceeds consistent level of productivity while meeting deadlines and producing high quality work.

Education / Experience
• At least three years of relevant professional VFX experience and at least a college level diploma or higher in computer graphics, fine arts, design, or photography, or related field; OR at least five years of relevant professional VFX experience.
• Demo reel and portfolio illustrating understanding and experience in painting, illustration or design.

Required Skills / Competencies
• Familiarity with film production; computer graphics
• Proficient in Maya, Mari, Zbrush, Photoshop and UV unwrapping tools
• Ability to navigate complex pipelines.
• Attention to detail.
• Ability to learn quickly and assimilate new information.
• Good interpersonal and organizational skills.

Preferred Skills / Competencies
• Modeling skills a plus.
• Katana/Look Dev knowledge a plus.
Location
Company Profile
Lucasfilm
Lucasfilm is among the world's leading entertainment service companies, a pioneer in visual effects and sound across multiple mediums, and is home to the legendary Star Wars and Indiana Jones franchises.