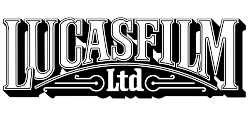 Full Time Job
System Administrator
Lucasfilm
Sydney, Australia
02-05-2021
Job Description
Description

Position at Industrial Light & Magic

This posting is an opportunity to submit your resume for future consideration; this is not a role that is open at this time. We anticipate this role may be open in the future, but we are not actively hiring for the position. If you would like to be considered for this potential role, please submit your resume. If the role becomes available, you may receive an email or call from a recruiter.

ILM opened its Sydney studio in the summer of 2019. The youngest of all of the ILM studios, the Sydney studio leverages the expertise and technological know-how developed over 40 years at Industrial Light & Magic combined with the top artists and technicians in the region. Knowledge and culture flow freely between the company's five studios and the global team shares tools and workflow allowing for seamless collaboration on all shared projects.

As we grow ILM Sydney, we are seeking a Systems Administrator to join the team and be a part of this exciting opportunity.

The System Administrator responds in a timely manner to resolve daily issues and support tickets. As part of this, the Systems Administrator communicates with other engineering teams as well as the wider user base across departments and global business units.
We are looking for a team member who reflects the innovative spirit, production excellence, collaborative mindset and passion for great filmmaking that define ILM.
On any given day, you might…;
• Support and administrate virtual and bare-metal infrastructure and associated services following company standards, best practices, and project objectives.
• Serve as an escalation point for other IT and peer teams.
• Help to maintain and implement effective service monitoring, maintenance programs, and foundational system design with a global perspective.
• Work with other IT and peer teams to ensure standards and technologies are in line with overall technical direction and security posture of Industrial Light & Magic.
• Maintain documentation and processes around key IT services in the organization.

Here are the skills and experience you need to be successful in this role:
• Bachelor's degree in Computer Science, or equivalent degree or professional experience in a technical discipline.
• 1-3 years of experience in IT related or other technical discipline, building and supporting IT systems in a multi-platform high performance production environment.
• Ability to automate workflows and extending services via scripting - bash/shell, Python, PowerShell or other language.
• Support and administration of cloud collaboration services such as GSuite or equivalent platform including working with associated APIs.
• Working with VMWare stack or other equivalent virtualization platform in an enterprise environment, including hardware and software configuration, provisioning, orchestration and monitoring.
• A clear and concise communicator, with the ability to keep both users and managers informed of progress.
• An effective team player with an ability to focus on resolving problems.
• Must be able to prioritize a multitude of requests and not be afraid to ask for help if the path is not clear.
Location
Company Profile
Lucasfilm
Lucasfilm is among the world's leading entertainment service companies, a pioneer in visual effects and sound across multiple mediums, and is home to the legendary Star Wars and Indiana Jones franchises.