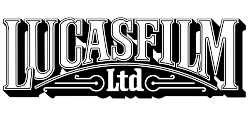 Full Time Job
Lead Generalist, Animation
Lucasfilm
Job Description
Lead Generalist (TV) - Expression of Interest Vancouver, BC

Description

Position at Industrial Light & Magic

This posting is an opportunity to submit your resume for future consideration; this is not a role that is open at this time. We anticipate this role may be open in the future, but we are not actively hiring for the position. If you would like to be considered for this potential role, please submit your resume. If the role becomes available, you may receive an email or call from a recruiter.

The Lead Generalists create photo-real environments and landscapes and exhibit a strong foundation in photo-realistic, traditional, and digital art skills with an emphasis on landscapes. They work with live action footage, digital still photography, rendered computer graphic elements, and digital paint to create environments that are seamlessly integrated into assigned shotwork.

Lead Generalists support a team of Generalists to ensure that shots are created according to the designs and visual style of the project.

Primary Responsibilities
• Develop solutions and techniques that meet art/technical direction
• Participate in team reviews of work under development
• Are able to create multiple types of mattes from simple to moderately difficult
• Can work confidently enough to be able to decide where to allocate detail based on the shot
• Can interpret feedback to respond to review notes with little supervisor direction
• Create original 2D and 3D content that may comprise part or all of an environment
• Create multiple types of mattes from simple to moderately difficult and allocates detail based on the shot and feedback
• Create high quality computer graphics within a shot using a variety of software programs, and working under the general supervision of senior level artists and Generalist Supervisors, dials in the look of the element before handing to final comp
• Participate in team reviews of work under development
• Mentors Jr. Artists and must be able to assist them with their shots
• Meets defined milestones within a timeline by attending dailies and participating in creative problem solving
• Creates maps in 2D and sets up basic shaders for look development
• Creates basic lighting setups in complex shaders that look convincing and render efficiently
• Sources suitable reference materials for required assets
• Special projects as needed

Education / Experience
• Proven VFX experience as a Senior or Lead Level Artist will be required. An industry-related degree or qualification would be preferred but not essential.

Required Skills / Competencies
• Strong understanding of the pace and production process of episodic television
• Proven ability in one or more CG techniques, including modelling, texturing, shading, lighting, look development, or compositing; OR,
• Proven artistic ability in a non-CG field (impressive portfolio of figure drawing, landscape, animals, painting, composition, perspective, etc.)
• Demo reel / portfolio required
• High level of problem solving or creative thinking skills
• Must have extensive knowledge of Matte Painting techniques

Preferred Skills / Competencies
• Able to create maps in 2D and set up basic shaders for look development
• Good understanding of the physics of light, how it interacts with the camera, and how to create basic lighting set-ups in complex shaders (like hard surface type materials) that look convincing and render efficiently
• Able to respond to feedback to dial in the look of the element before handing to final Comp
• Can work with the sequence lead to test out tools and techniques before rolling out to shot artists
• Can handle reasonably complex hard body and soft body sims and light/render them for Comp

Technical Skills / Competencies
• Fluent in Photoshop
• Fluent in 3D tools - Maya or similar
• Fluent in Vray or MRay or similar ray trace renderer
• Previous experience with Unreal Engine
• Comparable software experience considered
• Demonstrated ability to quickly pick up new software
• Strong knowledge and ability in perspective, value matching 35mm photography, physics of light and motion
• Understanding 2D compositing software
• Good working knowledge of specialist tools and plugins like Multiscatter, Speedtree, etc.
Location
Company Profile
Lucasfilm
Lucasfilm is among the world's leading entertainment service companies, a pioneer in visual effects and sound across multiple mediums, and is home to the legendary Star Wars and Indiana Jones franchises.