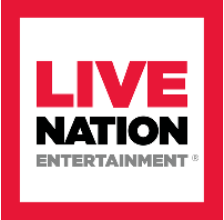 Contract Job
Sales Manager
Live Nation
Paid

Contract
Entry (0-2 years) Experience
Job Description
Location: Milan, Italy

Division: Ticketmaster Italia

Line Manager: Managing Director - Ticketmaster Italia

Contract Terms: Permanent, 40 hours per week

THE TEAM
The sales team has the strategic task of serving as a link between our products and services and our customers. Its aim is to analyse, understand and respond to the needs of existing and future clients. Its mission is to expand our clients base without ever losing sight of delivering great service excellence and always keeping Ticketmaster's clients' satisfaction at the centre of its priorities. The team will be dedicated to the acquisition of new clients and will work collaboratively with the key account managers who will then ensure that all clients needs and requirements will be attended to going forward. The sales team will also work collaboratively with the operations team whose main function is to ensure the smooth execution of any clients events that go on sale.

THE JOB
The Sales Manager shall be responsible for growing and maintaining our number of clients in in the Music, Sports, Theatre and Attractions industries.

The candidate will primarily focus on developing and securing new business opportunities with clients who currently choose to use alternative ticketing providers.

This is an exciting sales role for the right candidate as you will be dealing with clients from the entertainment and sports worlds as well as numerous other environments. The successful candidate will have a proven sale track record backed up by achievements against targets. This is a hands-on position and requires a passionate and well-connected professional who has the capability to deliver profitable opportunities to grow our business in Italy.

The ideal candidate will need to be an enthusiastic self-starter, who can work both independently and as part of the wider team working to develop and grow Ticketmaster Italy. It helps to have a pragmatic and organised approach to work, and transparency to those around you just how much you can achieve on sometimes limited time and resource.

WHAT YOU WILL BE DOING
• Enthusiastically generate leads through independent research and discovery
• Develop client relationships & leads through meetings, regular phone calls and additional event non-business meetings
• Show leadership within TM to safeguard that clients are happy with our service and that repeat business and contract renewal is more likely
• Work closing with all departments to ensure smooth operation of clients´ business
• Maintain accurate records of all sales and prospecting activities
• Assist and support the Managing Director in important negotiations and tenders with big prospects and most important clients
• Create customized sales and marketing materials to suit varied potential audiences
• Demonstrate product knowledge to allow for effective presentation of company technology and services to both clients and colleagues
• Maintain accurate records of all sales and prospecting activities
• Liaise with Legal and Finance teams to ensure contracts are issued and completed in a timely manner
• Travel as required to meet business needs and commitments

WHAT YOU NEED TO KNOW (or TECHNICAL SKILLS/COMPETENCIES)
• Proven demonstrable experience in sales in the ticketing, entertainment and/or sports industry (ideally with established relationships with venue owners, promoters and event organisers)
• Strong communication skills, comfortable interfacing with all levels of management
• Experience in working in a fast-paced environment
• Strong problem-solving skills, with a proven ability to understand complex requirements
• Attention to detail and strong follow through capabilities
• Advanced Microsoft Office skill particularly PowerPoint presentations
• Responsible for establishing operational plans for job area
• Developing and implementing new products, processes, standards or operational plans that will have impact on the achievement of functional results
• Requires communication with leadership
• Implements activities that generally impact multiple components / processes and the work of own and several other units / teams / projects
• Typically assigned to highly strategic / complex / high risk undertakings
• Good knowledge of Salesforce
• Exceptional English language skills

YOU (BEHAVIOURAL SKILLS/COMPETENCIES)
• Pro-active attitude and excellent communicator (presentation, storytelling and industry language)
• Results & delivery focused
• Hands-on
• Target driven, ambitious individual
• Passionate in the live entertainment and sports business
• Ability to work independently or as part of a team

TICKETMASTER VALUES
Rock Solid Reliability – I earn the trust of clients, co-workers and fans; I set clear expectations; I deliver high quality work on time and on task; I take the time to do things right

Winning Teamwork – I collaborate with others; I share information openly; I listen and take time to empathise and understand where others are coming from; I show recognition and appreciation for the contributions of others

Act with Integrity – I am proud of the way I represent myself and the company to others; I act with good intentions; I have direct, honest conversations while creating a safe work environment for open dialogue; I represent information and data accurately and completely

Belonging - We are committed to building a culture in which all people can be their authentic selves, have an equal voice and opportunities to thrive

CULTURE
We're fans who help fans everywhere get into the live events they love. A proud division of Live Nation Entertainment, Ticketmaster has changed the way the world connects with their favourite artists, teams, and shows, and we continue to shape innovation every day. We're not just selling tickets (though we do that better than anyone else), we're enriching lives one amazing experience at a time. And we think that's pretty amazing. If you're passionate about the magic of live entertainment like we are, and you want to work at a company dedicated to helping millions of fans experience it, we want to hear from you.

We have a 'Fan First' mindset, placing customers at the heart of everything we do. Whether working behind the scenes or engaging directly with the 'Fan' you will be part of a culture that supports and enriches the fan experience. Your work, our passion… delivering world class experiences – Fan First.
Location
Company Profile
Live Nation
Live Nation Entertainment is the global leader in live entertainment and ticketing. Our world-class portfolio reaches all aspects of the live event and ticketing industry, from ground-breaking software in Ticketmaster, mix of legendary venues and restaurants in House of Blues, production leaders in Concerts, exceptional brand partnerships in Media & Sponsorship, and unparalleled team of artist managers in Artist Nation supported by diverse professionals in all facets of Corporate operations.