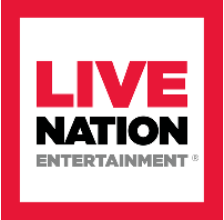 Full Time Job
Financial Analyst
Live Nation
Paid

Full Time
Mid (2-5 years) Experience
Job Description
Location: Toronto, Canada

Division: Ticketmaster Canada

Line Manager: Director, Finance & Business Analytics

Contract Terms: Permanent, Full time 37.5 hours per week

THE TEAM

We're fans who help fans everywhere access the live events they love. A proud division of Live Nation Entertainment, Ticketmaster has changed the way the world connects with their favorite artists, teams, and shows, and we continue to shape innovation every day. We're not just selling tickets (though we do that better than anyone else!), we're enriching lives one amazing experience at a time. And we think that's pretty amazing. If you're passionate about the magic of live entertainment like we are, and you want to work at a company dedicated to helping millions of fans experience it, we want you on our team.

THE JOB

The Financial Analyst will work with parties from various business groups to help them manage their financial objectives and priorities. This will involve strategizing, managing and implementing solutions to provide deeper insight into current and future business practices. Expected involvement includes effectively segmenting client groups and developing/monitoring performance metrics, enacting process improvements across finance and operating workstreams, and integrating financial and non-financial data to give a cohesive vision of service delivery. This person will also assist in recurring month-end general ledger closing and reconciliation procedures, and ongoing variance analysis against budgets and forecasts.

This position reports into Director, Finance & Business Analytics. On a typical day the Financial Analyst will be preparing analysis to be used in key business decision-making and will be the first point of contact for various finance related activities/items.

WHAT YOU WILL BE DOING
• Manage and deliver internal reporting and analysis to various users across the business.
• Assist with forensic data projects through detailed analysis and recommendations to effectively report sales activity.
• Track actuals to budget and prepare detailed variance analysis, identifying significant variances and informing business leaders accordingly.
• Facilitate a timely and accurate month-end close by preparing journal entries for multiple business lines across multiple geographic markets.
• Assist in both annual budgeting and periodic forecasting, preparing high-level and detailed schedules.
• Participate in upgrading business & accounting information systems and process improvement projects
• Create monthly global sales activity packages in various currencies for accounting and reporting purposes.
• Liaise with business leaders to identify issues, prepare assessments and present solutions, while maintaining consistent and effective communication.
• Compile information for the annual tax returns and create supporting working papers for Canada and the US.
Our job descriptions evolve with our business need and priorities. In addition to the description above, your role may include additional projects and team support as needed.

WHAT YOU NEED TO KNOW (or TECHNICAL SKILLS)
• Bachelor's Degree in Finance, Accounting or Business.
• 4+ years of work experience within Public Practice.
• Financial Planning and Analysis experience a plus.
• Technology Company experience ideal but not required.
• Must be proactive, highly driven and self-motivated.
• Proven experience with project management, managing multiple deadlines and coordinating with individuals from across the business from project inception to completion.
• Demonstrated ability to establish strong relationships and communicate effectively with all Business Unit Leaders and Finance Business Partners.
• Excellent people management, leadership and development skills coupled with the ability to thrive in a fast-paced environment, quickly adapting to changing priorities and handling multiple projects.
• Must be detail-oriented with the ability to multi-task and prioritize to meet deadlines.
• Strong proficiency in Excel (create formulas, pivot tables, vlookups, etc.) and PowerPoint.
• Knowledge of Oracle, BPC, DOMO, Cognos or Business Objects a plus.

YOU (BEHAVIOURAL SKILLS)
• Business Acumen – You understand and can apply general business concepts, using previous experiences and external networks to inform current approach and predict future challenges.
• Problem Solving and Innovation – Gathering appropriate perspective and insights and seeking win-win solutions by remaining open to alternative approaches and being proactive in generating new ideas. Ability to maintain a balanced perspective and see all sides of an issue and manage problems in a timely and effective manner. A free and independent thinker, open to new ideas and concepts.
• Organizational Skills – Manages competing priorities of several teams/departments/locations. Tasks and project management orientation (with the ability to hold others accountable).
• Winning Teamwork – Collaborating with others in a respectful manner and openly sharing information among the team to assist in achieving Ticketmaster goals and objectives. Taking the time to empathize and understand where others are coming from, along with showing recognition and appreciation for the contribution of others.

CULTURE

We have a 'Fan First' mindset, placing customers at the heart of everything we do. Whether working behind the scenes or engaging directly with the 'Fan' you will be part of a culture that supports and enriches the fan experience. Your work, our passion… delivering world class experiences – Fan First.

You would have got a first feel of what it is like working at Ticketmaster through our career site and looking at our Ticketmaster Values. Are you ready to start your journey with us? One of your first stops would be our Going Live Session, our own way of welcoming you to Team Ticketmaster.

Ticketmaster is the world's largest ticket marketplace and the global market leader in live event ticketing products and services. Through official partnerships with thousands of venues, artists, sports teams, festivals, performing arts centres and theatres, Ticketmaster now processes over 500 million tickets annually. As part of Live Nation Entertainment, the largest live entertainment company in the world, Ticketmaster is traded on the New York Stock Exchange as NYSE: LYV.

Ticketmaster operates in over 30 countries across North America, South America, Europe and Asia Pacific. Overall, the company employs over 6,500 individuals. Ticketmaster was established in Phoenix, Arizona in 1976.
Location
Company Profile
Live Nation
Live Nation Entertainment is the global leader in live entertainment and ticketing. Our world-class portfolio reaches all aspects of the live event and ticketing industry, from ground-breaking software in Ticketmaster, mix of legendary venues and restaurants in House of Blues, production leaders in Concerts, exceptional brand partnerships in Media & Sponsorship, and unparalleled team of artist managers in Artist Nation supported by diverse professionals in all facets of Corporate operations.