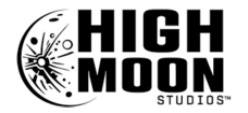 Full Time Job
Senior Character Artist
High Moon Studios
Paid
Full Time
Mid (2-5 years) Experience
Job Description
Job Title:Senior Character Artist - High Moon Studios

Requisition ID:R003607

High Moon Studios – Senior Character Artist

Great Games Start with Great People! This is a significant time in our company's history – and one of the most exciting times to join us! We are building a culture of collaboration and seeking an imaginative, skillful, and versatile Senior Character Artist to join our team in Carlsbad, California. If you have a strong command of anatomy, drapery and mechanical form and, can model and texture industry leading characters, then we are looking for you.

The Character Art team creates high quality and detailed character designs. These assets are based on game requirements, technical capabilities of the gaming platform and product scope. The ideal candidate understands anatomy, drapery and proportions as it translates to 3D modeling, skeletal rigging, and mesh deformation. You take the initiative to learn and adapt to new team practices based on evolving technologies. You can work and thrive in a multidisciplinary work atmosphere, alongside an Art Director and Lead Character Artist while under time constraints.

Your Mission:
• Collaborate with the Art Director and Concept Artists to develop look and feel of assets.
• Create awesome characters that are efficient, built to scale and satisfy budgetary requirements.
• Manage multiple assets and prioritize tasks.
• Maintain and share extensive knowledge pertaining to military gear, uniforms and equipment.
• Understand and adhere to asset budgetary requirements and technical standards.
• Receive feedback and modify work based on direction.
• Provide feedback to improve the tools.
• Follow schedules and meet deadlines.
• Understand mesh topology and edge loops as it translates to efficient modeling practices for in-game characters and is experienced building detailed characters.
• Ability to create efficient UV layout for texture map both hard surface and organic models.
• Good understanding of UV coordinate space, texturing, and memory budgets.
• Thorough working knowledge of 3DS Max or Maya.
• Promote a positive work environment through high personal and performance standards.
• Properly estimate time to complete work, manages competing priorities and builds in buffers.
• Verify art asset performance and appearance in the game engine.

Player Profile:
• 3+ Years of directly related experience in gaming.
• Performed similar role on at least 1 published game title.
• High level of proficiency using 3DS Max or Maya to create detailed characters to scale and accuracy.
• Proven ability to create detailed Zbrush models.
• Candidate must have experience using Adobe Photoshop to create hyper realistic textures for next gen materials.
• Experienced in 3D character concepts and development process.
• Candidate must be proactive and work well in a large team environment and have excellent communication skills.
• Candidate must have experience creating efficient and clean models with proper UV layout inside Autodesk Maya or 3DS Max.
• Radiant experience a plus.
• Strong foundation and understanding of anatomy, drapery and mechanical forms.

​
Location
Company Profile
High Moon Studios
Activision Blizzard, Inc. is one of the world's largest and most successful interactive entertainment companies and is at the intersection of media, technology and entertainment.