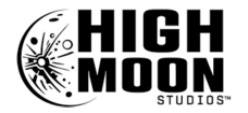 Temporary Job
Lighting Artist
High Moon Studios
Paid
Temporary
Mid (2-5 years) Experience
Job Description
Job Title:Lighting Artist (Temporary) - High Moon Studios

Requisition ID:R003952

High Moon Studios – Lighting Artist

Great Games Start with Great People! This is a significant time in our company's history – and one of the most exciting times to join us! We are building a culture of collaboration and seeking an imaginative, skillful, and versatile Lighting Artist to join our team in Carlsbad, California. The lighting team are the gatekeepers of mood, visual storytelling, and are one of the primary drivers of player emotion. As a Lighting Artist you'll work closely with our art and creative directors to evoke player emotion and drive what's most important to us: Gameplay. In this role, you will be an integral, and critical member of our small but agile team. As our newest teammate, you will work side by side with our Lighting Leads. Together, you will help execute some of the most awe-inspiring landscapes in video games. You and our team will be accomplishing this by having routine 1:1s, weekly team meetings, you will have an in-depth training period, and open dialog / high communication with adjacent teams. We move fast, and in-order to join our ranks, please see the below criteria.

Your Mission:
• Responsible for creating game-play and in-game cinematic lighting based on direction from the Art Director.
• Ensure that lighting assets meet runtime and disk budgeting requirements.
• Anticipate, identify, and report any potential production problems and communicate those to the Lead.
• Work collaboratively with other departments: Character, VFX, and especially Environment Art.
• Stay current with industry lighting techniques.
• Work with Rendering engineers to push our engine further.
• Creation of the sky dome and cloud assets.

Player Profile:
• 3-5 years of experience in a Lighting role (or equivalent portfolio).
• Excellent working knowledge of Maya and Photoshop or equivalent.
• In-depth knowledge of physically based lighting.
• Strong understanding of advanced lighting fundamentals.
• Strong sense of lighting theory; color space, exposure, light fixtures, natural light, reflections etc.
• Proven track-record of leading and inspiring teams.
• Understanding of composition and the ability to enhance mood with lighting.
• Effectively use color grading and post effects to enhance the final image.
• Working knowledge of industry standard rendering concepts and processes.
• Experienced with Unreal, Unity, or other proprietary engines.

Bonus Points:
• Experience with one or more scripting/programming languages.
• Experience with PBR & HDR lighting. 
• Knowledge of photography principals and image correction techniques.
• Experience playing Call of Duty or similar First-Person-Shooters.
Location
Company Profile
High Moon Studios
Activision Blizzard, Inc. is one of the world's largest and most successful interactive entertainment companies and is at the intersection of media, technology and entertainment.