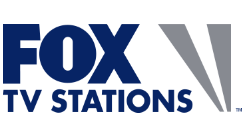 Full Time Job
Sports Producer
Fox TV Stations
Paid
Full Time
Mid (2-5 years) Experience
Job Description
Fox Television Stations is one of the nation's largest owned-and-operated network broadcast groups, comprising 29 stations in 18 markets and covering over 37% of U.S. television homes. This includes seven duopolies in the top 10 markets: New York, Los Angeles, Chicago, Dallas, San Francisco, Washington, D.C. and Houston; as well as duopolies in Minneapolis, Phoenix, Orlando and Seattle.

JOB DESCRIPTION
• Responsible for daily production of sportscast (compile and write stories, log video, wire copy) within specific time constraints to meet news deadlines. Level of performance requires a superior command of grammar and broadcast news-writing style.
• Log and edit video for inclusion on scripts.
• Responsible for production of stories-everything from setting up the story, to interviews, to writing and editing features, coordinate graphics.
• Responsible for editorial decisions and/or changes made in the control room while the sportscast is on the air. Communicates via IFB to provide producer direction and talent instruction to crews in the field and in studio. Collaborate with Executive Producer prior to air and during newscast about changes.
• Coordinate with web/social team to coordinate coverage for online and on-air.
• Work with reporters to develop story scripts. Edit reporter scripts and provide feedback. Assign voiceovers and VO-SOTs to reporters and anchors. Via phone, and in person work with on-air staff to assist with story development and/or story support.
• Use Company provided tools to make on-air graphics for stories in newscast.
• Work with field crews, via telephone, to manage stories, provide graphics support, video and logistical support.
• Download and edit video for newscasts – coordinate with ENG for Satellite feeds.
• Work closely with assignment desk to coordinate live shots and reporter & photographer assignments.
• Maintain open communication with News Director, the news management team and all station personnel to efficiently, respectfully and professionally complete news assignments. This includes monitoring the wire service, using telephones and email. Ascertain relevant stories for inclusion in newscasts.
• Attend and participate in department meetings. Provide suggestions for sports related stories and participate in post-production critiques.
• Constantly moves throughout the station to coordinate work requirements and production
• Constantly uses verbal, audible, and visual abilities to perform essential functions. Vision abilities include close vision, distance vision, color vision, and ability to adjust focus.
• Constantly operates PC to complete required news items and related materials. Requires fine motor skills.
• Regularly receives and distributes information and instructions, via telephone, e-mail and memo to station personnel.
• Sits for extended period of time in order to accomplish essential duties.
• Comply with all Station and Department policies, procedures and guidelines.
• Perform other duties and special projects as needed and directed by the News Director and news management team.

Bachelor's degree in Journalism or related field required. Two to three (2-3) years' experience in a medium to major television market is required.
Location