This posting is no longer active and was removed on 04/13/2021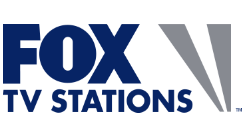 Full Time Job
News Reporter
Fox TV Stations
Paid

Full Time
Mid (2-5 years) Experience
Job Description
Fox Television Stations is one of the nation's largest owned-and-operated network broadcast groups, comprising 29 stations in 18 markets and covering over 37% of U.S. television homes. This includes seven duopolies in the top 10 markets: New York, Los Angeles, Chicago, Dallas, San Francisco, Washington, D.C. and Houston; as well as duopolies in Minneapolis, Phoenix, Orlando and Seattle.

JOB DESCRIPTION

Does this describe you? You're smart, infinitely curious and have a passion for finding the truth. You're not afraid to hold the powerful accountable, ask the tough questions and understand the human experience in every story. You're a self-professed news junkie who always knows what's going on – everywhere. Digging for answers gives you life… and you know exactly where to look. You come to work every day fighting to be the lead, and find the angle to earn the spot. The successful candidate is experienced in using public records to find and confirm facts, and turn that data into compelling, visual stories. We're looking for a self-starter and a team player. You thrive in a fast-paced, competitive, challenging environment and crave the chance to try something new. Every. Single. Day. You break stories by breakfast on your Twitter feed and watch the whole market follow you. If you have a passion for fighting for everyday people, then we need you on our team. FOX 35 News is looking for an experienced Reporter to join an award-winning news team. FOX 35 focuses on weather, breaking news, investigative and stories that matter to our diverse market.

Warning: the successful candidate must enjoy warm winters, endless sunshine, quick drives to the beach and a desire to work where the world vacations.

ESSENTIAL DUTIES AND RESPONSIBILITIES:
• Use creativity, unique style, originality, innovation, discretion and good news judgment to gather, prepare and disseminate news stories in the newscasts, during live reports and on the website by performing the following duties.
• Provide real-time updates on stories for the website as appropriate.
• Write complete versions of assigned stories for the website.
• Actively use social media (Facebook, Twitter, etc.…) to inform and engage viewers as well as to possibly solicit story ideas from viewers.
• Exercise urgency to respond to breaking news.
• Work independently and with minimal oversight to develop and/or evaluate news leads/tips to develop story ideas.
• Gather, verify and prioritize information regarding story through interviews, observation and research.
• Write clear, concise stories using proper grammar, vocabulary and spelling according to newsroom editorial style and format standards.
• Use video effectively and creatively in information gathering, storytelling and story editing; understand principles of video editing.
• Enterprise stories; cultivate sources for news stories; consistently brings ideas to daily news meetings.
• Assume leadership role in the newsroom; serve as a gatekeeper by editing copy and pitching stories; have active and informed participation in news planning and development.
• Demonstrate knowledge of current local, national, and international events and issues.
• Work effectively under pressure of multiple deadlines each day; meet those deadlines.
• Be in place and ready to perform live 10 minutes prior to your on-air appearance.
• Process, prioritize and communicate information clearly and accurately in an unstructured and sometimes distracting environment, such as breaking news, live interviews or adlibbing.
• Work effectively with a team of co-workers, including photographers, video editors, producers, writers, directors, anchors, engineers and other reporters.
• Annunciate clearly, and maintain a clear delivery during both live and taped reports. U se proper phrasing, grammar, vocabulary, pronunciation and emotional range.
• Manage time effectively and responsibly during the day.
• Work effectively from the field or in a studio setting using broadcast equipment.
• Work effectively with news management and newsroom personnel to develop content and production of newscasts.
• Use creativity for taped and live presentations that stand out in the marketplace.
• Use computer and computer software to write and edit stories, communicate to other newsroom personnel, archive stories and information. Use computer and Internet to research stories.
• Adhere to all broadcast journalism and online journalism standards in regard to legal and ethical issues.
• Alert Assistant News Director or Executive Producer to legal concerns regarding a story.
• Represent the station via public appearances and speeches.
• Maintain professional appearance based on newsroom and on air standards.
• At times, work long hours or odd hours to report a story; may travel for stories; may be on air for extended period of time, including breaking or developing news.

TYPICAL PHYSICAL REQUIREMENTS OF POSITION:

Regularly stand; walk, sit, reach with hands and arms; and; talk or hear.
Occasionally required to climb or balance and stoop, kneel, crouch, or crawl. Regularly lift and/or move up to 10 pounds. Vision abilities include close vision, distance vision, color vision, and ability to adjust focus.

QUALIFICATIONS: A minimum of three years' experience working as a reporter and/or anchor in a medium or large market preferred.

EDUCATION: College degree in communications/journalism or related field preferred.
OTHER: Good news judgment and knowledge of fair and accurate journalism practices. Ability to tell stories, ask good probing questions in Q&A with reporters and ad-lib effectively. Strong writing skills and thorough knowledge of current events. Excellent people and communication skills; must be a team player.
Location