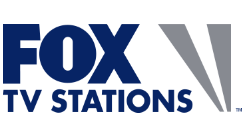 Full Time Job
Editor / Photographer
Fox TV Stations
Southfield, MI
02-12-2021
Job Description
Fox Television Stations is one of the nation's largest owned-and-operated network broadcast groups, comprising 29 stations in 18 markets and covering over 37% of U.S. television homes. This includes seven duopolies in the top 10 markets: New York, Los Angeles, Chicago, Dallas, San Francisco, Washington, D.C. and Houston; as well as duopolies in Minneapolis, Phoenix, Orlando and Seattle.

JOB DESCRIPTION
WJBK's Creative Services Department is seeking an individual for an immediate opportunity as a Production Editor/Photographer. Employee will shoot and post-produce high-end station promotional spots, Public Service campaigns, presentations, commercials, programs, and a variety of other creative on-air and off-air pieces. They will also act as a departmental videographer, shooting basic and high-end promo footage. The position will also be required to be ''hands-on'' during the creative process, providing input during the idea development and writing phases of various projects. Perform other duties as deemed appropriate and as assigned.

Bachelor's degree or equivalent in broadcasting required. This position requires strong production and post-production skills. Must be experienced and proven on non-linear based editing systems, compositing software packages, proficient with HD video cameras and associated technical gear, and have previous experience in a team-oriented creative environment.
Location