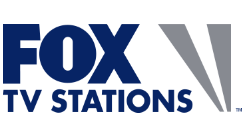 Full Time Job
Associate Producer
Fox TV Stations
Job Description
Fox Television Stations is one of the nation's largest owned-and-operated network broadcast groups, comprising 29 stations in 18 markets and covering over 37% of U.S. television homes. This includes seven duopolies in the top 10 markets: New York, Los Angeles, Chicago, Dallas, San Francisco, Washington, D.C. and Houston; as well as duopolies in Minneapolis, Phoenix, Orlando and Seattle.

JOB DESCRIPTION
Q13 KCPQ and JOEtv KZJO the Fox-owned duopoly in Seattle WA, are hiring an associate producer for our evening newscasts. The candidate must be able to write urgent and engaging news stories from various sources including, but not limited to, Associated Press, press releases and other wire sources. This position will also require simple desktop editing, use templates to produce graphics and must be able and willing to fill-in produce as necessary. Essential to participate and assist in the editorial process. Must have strong knowledge of social media and be able to mine for new content and incorporate into newscast. Have exceptional news judgment, strong writing and copy editing abilities. Crucial this person can write accurately and be able to spot mistakes before they hit air.

We are looking for a competitor who can collaborate with the staff to perform at the highest levels every day. Must be able to work in fast-paced environment under specific time constraints while demonstrating exceptional creativity. Must be self-motivated and work productively on a team. Will work closely with news management to continually evolve newscasts. Bachelor's degree in Journalism or Communications preferred. Prefer experience working in a small to mid-market newsroom. Candidate must be able to work flexible hours; early mornings, late nights, weekends and holidays may be required.
Location