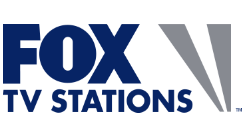 Full Time Job
Assignment Editor
Fox TV Stations
Job Description
Fox Television Stations is one of the nation's largest owned-and-operated network broadcast groups, comprising 29 stations in 18 markets and covering over 37% of U.S. television homes. This includes seven duopolies in the top 10 markets: New York, Los Angeles, Chicago, Dallas, San Francisco, Washington, D.C. and Houston; as well as duopolies in Minneapolis, Phoenix, Orlando and Seattle.

JOB DESCRIPTIONFOX 6 News is seeking an Assignment Editor to join our team. We are a multi-platform news content provider with one of the state's largest news operations -- this position plays a key role in the success of that operation.

RESPONSIBILITIES:

This person is responsible for guiding news coverage on digital and broadcast platforms during the shift assigned. The candidate will work closely with news managers to create compelling and current content. This person handles the ENG and news crew deployment, coordinates editing responsibilities and coordinates live crew and resources assignments. Because we are a multiple platform news operation with a heavy emphasis on our digital platforms, the candidate must know how to use social media, the internet and other emerging technologies to generate news stories and news contacts. This person must have the skills to post content and assign resources to our digital platforms. This position assists the news and the digital and broadcast producers with story research. This person answers news department phones, supports state and national network new partners with information, video and scripts, monitors police and fire scanners and e-mail for potential news stories.
Other duties as assigned. There are a lot of responsibilities but if you are ready for the challenge, we want to hear from you!

QUALIFICATIONS:

Must have a Journalism or communication degree or related experience. Previous assignment desk or associate producer experience preferred. Applicant must have

excellent news judgment and understand how to use current news gathering tools for both broadcast and digital platforms. Must be organized and be able to prioritize assignments to maximize staff output. Must be able to multi-task and think logistically. Strong communication skills and commitment to the highest standards of journalism is required.
Location