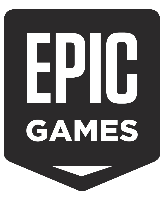 Full Time Job
Technical UI Design Director
Epic Games
Paid

Full Time
Executive (10+ years) Experience
Job Description
Like what you hear? Come be a part of something Epic.

What you'll do

Epic Games is looking for a talented, experienced Technical UI Design Director to help lead and support the Technical UI Design discipline on Fortnite. You will oversee all UI implementation in UMG and Unreal for Fortnite's UI. You will partner with the other UX/UI craft directors and leads to establish a highly functional UX & UI work pipeline. You will assess our current toolset and work with our partners to build new tools and software that set our team up for success in the future. You will help establish a healthy, collaborative, feedback oriented team culture in the UX & UI discipline.

In this role, you will
• Build a highly functional, cohesive team of technical UI designers.
• Manage multiple teams of technical UI designers and leads working across all of Fortnite feature development.
• Set up a culture of mentorship and excellence within the tech UI design craft.
• Help us set and achieve a new UI vision for the future of Fortnite.
• Be responsible for building tools and systems that will help clear up UI tech debt, make it easier and faster to ship UI, and level up the UI overall.
• Establish best practices and procedures for Tech UI Design.
• Manage performance and expectations of technical UI designers and leads.
• Collaborate with visual design and UI engineering to speed up our ability to ship features.
• Collaborate with other UX/UI Craft Directors to ensure great communication is happening and stronger cross team relationships are built.

What we're looking for
• 15+ years of experience building UI and experiences in game engines and across multiple platforms (mobile, web, pc, consoles).
• 10+ years experience with 3D math and computer graphic design.
• 10+ years of experience working in Agile environments and on multi-disciplinary teams.
• 10+ years of professional engine experience (Custom engine, Unity, UE4, Lumberyard, Snowdrop, etc.), and have game industry 3D-package experience (3D Studio, Maya, etc.).
• 10+ years of leadership experience.
• 5+ years of experience hiring and managing multiple teams.
• Strong preference for deep experience with Unreal, Blueprints, UMG, and C++.
• You're known for thinking at big picture view strategically and identifying and solving extremely complex problem spaces.
• You are a compassionate, experienced leader with great people skills.
• You're a great communicator and people really enjoy working with you.

Please submit your resume with a portfolio and we'll be in touch soon!

About Us

Epic Games spans across 12 countries with 32 studios and 1,800+ employees globally. For over 25 years, we've been making award-winning games and engine technology that empowers others to make visually stunning games and 3D content that bring environments to life like never before. Epic's award-winning Unreal Engine technology not only provides game developers the ability to build high-fidelity, interactive experiences for PC, console, mobile, and VR, it is also a tool being embraced by content creators across a variety of industries such as media and entertainment, automotive, and architectural design. As we continue to build our Engine technology and develop remarkable games, we strive to build teams of world-class talent. ​
Location
Company Profile
Epic Games
Founded in 1991, Epic Games is a leading interactive entertainment company and provider of 3D engine technology. Epic operates Fortnite, one of the world's largest games with over 350 million accounts and 2.5 billion friend connections. Epic also develops Unreal Engine, which powers the world's leading games and is also adopted across industries such as film and television, architecture, automotive, manufacturing, and simulation.