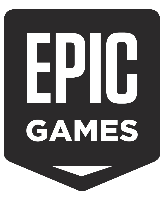 Full Time Job
Senior Technical Writer
Epic Games
Paid

Full Time
Mid (2-5 years) Experience
Job Description
Fondée en 1991, Epic Games est une société de divertissement interactif de premier plan et un fournisseur de technologie de moteur 3D. Epic exploite Fortnite, l'un des plus grands jeux au monde avec plus de 350 millions de comptes et 2,5 milliards de connexions entre amis. Epic développe également Unreal Engine, qui alimente les principaux jeux mondiaux et est également adopté dans les secteurs tels que le cinéma et la télévision, l'architecture, l'automobile, la fabrication et la simulation.­­

Grâce à Unreal Engine, Epic Games Store et Epic Online Services, Epic fournit un écosystème numérique complet permettant aux développeurs et aux créateurs de créer, distribuer et exploiter des jeux et autres contenus. Epic possède plus de 40 bureaux dans le monde avec son siège à Cary, en Caroline du Nord.­­

Tous les postes

Vous ne voyez pas le poste que vous recherchez? Rejoignez notre communauté de talents!

Epic Games is looking for a Senior Technical Writer to help craft the documentation for Unreal Engine, our industry-leading game development platform.

Millions of licensees around the world use our tech to create interactive, immersive experiences-indie and mobile games, AAA blockbusters, ground-breaking VR and AR experiences, design visualizations for architecture, engineering, and manufacturing-any kind of virtual world you can imagine. And as if that isn't enough, it's also the backbone of Epic's own game titles, including Fortnite.

With so many users across so many industries, all craving detailed information about how to use our latest cutting-edge features, we need skilled writers to meet the constant demand. If you're a no-nonsense communicator with a technical bent and a passion for helping others make their dreams and visions become a reality, then we'd like to talk to you.

Responsibilities:
• Identifying and meeting customer needs for technical documentation, best practices, and other instructional content
• Owning the quality of the documentation for assigned areas of the product
• Acquiring in-depth knowledge of your domain, and sharing it freely with colleagues and customers
• Fostering an environment of continuous improvement through peer reviews
• Collaborating with development, support, and QA engineers to enhance the documentation
• Helping shape the user experience by suggesting improvements to new features and workflows

Qualifications:
• Demonstrated aptitude for quickly learning and understanding new technologies
• Keen technical curiosity, with outstanding research and problem-solving skills
• Ability to break down complex technical subjects and present them in an approachable way
• Clear and concise writing, with the ability to tailor style and vocabulary to the audience
• Strong drive to succeed and hunger for interesting challenges
• Commitment to following and improving team processes and style standards
• 3+ years of professional experience as a writer or content manager

Preference to Candidates with:
• Familiarity with web technologies and web-based content creation tools
• Programming skills in any language
• An eye for visuals and graphic design, and familiarity with image editing tools
• Experience with other methods of presenting learning content, such as recorded video tutorials, live video streams, or instructor-led training
• Experience with 3D content in the game industry, or in another setting like design visualization, simulation training, or film production

#LI1

Epic Games valorise profondément la diversité des équipes et une culture de travail inclusive, et nous sommes fiers d'être un employeur garantissant l'égalité des chances. En savoir plus sur notre politique d'égalité des chances en matière d'emploi (EEO) ici.

Epic Games deeply values diverse teams and an inclusive work culture, and we are proud to be an Equal Opportunity employer. Learn more about our Equal Employment Opportunity (EEO) Policy here.
Location
Company Profile
Epic Games
Founded in 1991, Epic Games is a leading interactive entertainment company and provider of 3D engine technology. Epic operates Fortnite, one of the world's largest games with over 350 million accounts and 2.5 billion friend connections. Epic also develops Unreal Engine, which powers the world's leading games and is also adopted across industries such as film and television, architecture, automotive, manufacturing, and simulation.