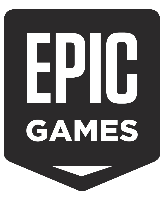 Full Time Job
Senior Technical Artist
Epic Games
Job Description
Art at Epic

What we do

Push your artistic talent to the limit on a team of world-class environment, character and concept artists who strive to innovate and inspire.

Like what you hear? Come be a part of something Epic.

What you'll do

Epic is looking for experienced Tech Artists to join our team working on Fortnite. A successful candidate should have a broad knowledge of art creation for games. They should understand modeling, texturing and animation fundamentals. They should be able to combine geometry, materials, effects and UE4 Blueprints to create complex art. They should be able to work with a large team supporting the more technical aspects of creating art.

In this role, you will
• Create complex materials for characters, weapons and environments.
• Establish workflows and tools for other artists to utilize when making unique assets.
• Execute on a range of visual effects styles from realistic to stylized
• Work with engineers and artists to optimize content for many platforms.

What we're looking for
• Must have a strong reel/portfolio showing executed game tech art.
• Good understanding of PBR principles and material editors
• Ability to pull many different asset types together to create art for a game.
• Experience modeling and using texturing packagers such as Substance Designer and Painter
• Abilities in a secondary areas such as modeling, skinning, animation, or lighting
• Desire and knowledge of how to push Unreal Engine further.
• Desire to work with a team, supporting other content creators such as modelers, texture artists etc.
• Familiarity with the Unreal 4 Engine art pipeline
• Experience working on multiple platforms
• Scripting experience Blueprint or other
• You're user-focused, passionate, scrappy, solutions-focused, and innovative. These traits equal success at Epic and influence everything we do.

Additional Job Description

About Us

Epic Games spans across 12 countries with 32 studios and 1,800+ employees globally. For over 25 years, we've been making award-winning games and engine technology that empowers others to make visually stunning games and 3D content that bring environments to life like never before. Epic's award-winning Unreal Engine technology not only provides game developers the ability to build high-fidelity, interactive experiences for PC, console, mobile, and VR, it is also a tool being embraced by content creators across a variety of industries such as media and entertainment, automotive, and architectural design. As we continue to build our Engine technology and develop remarkable games, we strive to build teams of world-class talent. ​
Location
Company Profile
Epic Games
Founded in 1991, Epic Games is a leading interactive entertainment company and provider of 3D engine technology. Epic operates Fortnite, one of the world's largest games with over 350 million accounts and 2.5 billion friend connections. Epic also develops Unreal Engine, which powers the world's leading games and is also adopted across industries such as film and television, architecture, automotive, manufacturing, and simulation.