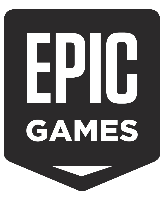 Full Time Job
Senior Cinematic Animator
Epic Games
Job Description
Art at Epic

What we do

Push your artistic talent to the limit on a team of world-class environment, character and concept artists who strive to innovate and inspire.

Like what you hear? Come be a part of something Epic.

What you'll do

Epic Games is searching for a Senior Cinematic Animator to join our team working on Fortnite. A successful candidate should have a great understanding of the fundamentals of animation and how they relate to game animation and the ability to implement animations in the Unreal 4 editor using our animation blueprint system.

In this role, you will
• Create character specific animations such as actions, acting and dialogue in Maya using our ART tools set, for our Seasonal Cinematics
• Take animation from initial concept through to implementation in Unreal Engine 4 using our animation blueprint system
• Work with the team to help drive the style and feel of Fortnite's Cinematics

What we're looking for
• You have an animation reel showing key-framed character and creature animations
• Strong experience with Maya and gameplay systems
• Good instincts for realistic and stylized motions
• Strong communication and teamwork skills
• Familiarity with the Unreal Engine 4 art pipeline
• Related skills; such as modeling, skinning, rigging
• Experience working with mocap data
• Experience having shipped at least one title
• You're user-focused, passionate, scrappy, solutions-focused, and innovative. These traits equal success at Epic and influence everything we do.

About Us

Epic Games spans across 12 countries with 32 studios and 1,800+ employees globally. For over 25 years, we've been making award-winning games and engine technology that empowers others to make visually stunning games and 3D content that bring environments to life like never before. Epic's award-winning Unreal Engine technology not only provides game developers the ability to build high-fidelity, interactive experiences for PC, console, mobile, and VR, it is also a tool being embraced by content creators across a variety of industries such as media and entertainment, automotive, and architectural design. As we continue to build our Engine technology and develop remarkable games, we strive to build teams of world-class talent. ​

Epic Job + Epic Benefits = Epic Life
Our intent is to cover all things that are medically necessary and improve the quality of life. We pay for 100% of the premiums for both you and your dependents. We offer coverage for Medical, Dental, Vision HRA, Long Term Disability, AD&D and Life Insurance, 401k.

All Epic employees enjoy drinks, snacks, and lunches every day, free of charge - and we offer plenty of annual celebrations for employees and family members to show the love for our people. Additionally, each year, we celebrate the Epic family with company-wide paid breaks, generous paid time off, and recognize individuals for 7 years of employment with a paid sabbatical - we think our people are pretty awesome!

Epic Games deeply values diverse teams and an inclusive work culture, and we are proud to be an Equal Opportunity employer. Learn more about our Equal Employment Opportunity (EEO) Policy here.
Location
Company Profile
Epic Games
Founded in 1991, Epic Games is a leading interactive entertainment company and provider of 3D engine technology. Epic operates Fortnite, one of the world's largest games with over 350 million accounts and 2.5 billion friend connections. Epic also develops Unreal Engine, which powers the world's leading games and is also adopted across industries such as film and television, architecture, automotive, manufacturing, and simulation.