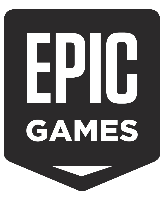 Full Time Job
Rendering Programmer
Epic Games
Job Description
Epic Games is searching for experienced Rendering Programmers to help enhance and maintain the graphics of Unreal Engine. You will work directly with some of the brightest technical minds in the graphics field as we build the premier game engine for multiple platforms.

Responsibilities:
• Enhance and maintain the graphics of Unreal while creating new features
• Responsible for the performance of features on multiple platforms
• Responsible for tools that go along with features; ensure they are usable and appropriate for artists, games, and the engine
• Be forward-thinking to keep up to date on current techniques, research, graphics data, hardware, etc.

​​
Qualifications:
• Strong C++ knowledge and multi-threaded programming techniques; ability to code and architect various core engine systems
• Thorough knowledge and proficient application of 3D math, rendering algorithms, and data structures
• Demonstrated performance and memory optimization skills
• Self-motivated and able to dive into a complex system with quick results
• Strong communication and proficiency in working with technical artists to develop and iterate on features/tools
• Excellent knowledge of a broad range of graphics APIs and shader languages including DirectX and OpenGL/GLSL
• Experience with implementing rendering solutions on mobile devices

Epic Games deeply values diverse teams and an inclusive work culture, and we are proud to be an Equal Opportunity employer. Learn more about our Equal Employment Opportunity (EEO) Policy here.
Location
Company Profile
Epic Games
Founded in 1991, Epic Games is a leading interactive entertainment company and provider of 3D engine technology. Epic operates Fortnite, one of the world's largest games with over 350 million accounts and 2.5 billion friend connections. Epic also develops Unreal Engine, which powers the world's leading games and is also adopted across industries such as film and television, architecture, automotive, manufacturing, and simulation.