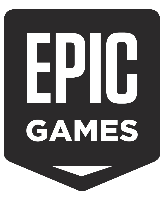 Full Time Job
QA Management
Epic Games
Paid

Full Time
Executive (10+ years) Experience
Job Description
QA Management

QA a t Epic

What we do

Epic Games is looking to significantly expand its internal full-time Quality Assurance team. We are looking for serious QA professionals with wide ranging skills and experience who want to work embedded on a development. Whether you have very limited QA experience or you have 15 years or more, we have a position for you. This position owns the testing process, risk management, and quality evaluation of a given feature, function or set of work, where you will be part of a rapidly iterating development team working closely with developers. We are actively looking to staff teams across web development, the Unreal Engine, tools creation, backend services, games, and our release process, as well as specialized teams working on specific platforms such as mobile or XR.If you're excited about working in a fast-paced environment and are highly motivated to ensure the best possible user experience, then we'd like to speak with you!

Like what you hear? Come be a part of something Epic.

What you'll do

We're looking for QA Management across all of our development teams, including the Unreal Engine, games development, online services, and the Epic Games Store. People in this role will own the people management, process, and risk management of their respective teams. Depending on the scope of the team, additional responsibilities will range from building test strategies, defect management, driving organizational change, and mapping out QA hiring priorities and staffing plans. Each position requires being a leader in QA, both as a manager and as someone who isn't afraid to dig into the details of problems and finding innovative solutions at scale. If you are comfortable in a fast paced environment and have the desire to lead a strong test-focused team, then we would like to talk to you.

In this role, you will
• Develop major testing initiatives using a combination of process, people, and effective testing methodologies
• Set expectations for more junior QA Leads, QA Analysts, Testers, and Technical QA
• Provide guidance and mentorship in the development of both hard and soft skills
• Map out testing strategies to solve for the challenges of now and the challenges of the future
• Lead your team in their use of data to develop proper risk assessment profiles while identifying major risks in a fast paced environment
• Partnering with developers and production to build sustainable testing solutions that likely include a mix of manual efforts, tooling, and automation.
• Implementing KPIs for product quality

What we're looking for
• Bachelor's degree and 6+ years of Quality Assurance experience
• Capability to lead a QA team both as a people manager and tactical driver of success
• Formal QA certification, such as ISTQB or equivalent experience
• Experience in both software and games development
• Experience in reviewing requirements and creating test plans with automation in mind
• A deep understanding of defect reporting, version control, and configuration management best practices, along with different testing phase best practices and objectives (functional, system integration, UAT, performance)
• Technical Background - has the ability to contribute in day-to-day efforts when needed
• Supported a SaaS product
• Experience working with Unreal Engine 4 or other Game Engines



About Us

Epic Games spans across 12 countries with 32 studios and 1,800+ employees globally. For over 25 years, we've been making award-winning games and engine technology that empowers others to make visually stunning games and 3D content that bring environments to life like never before. Epic's award-winning Unreal Engine technology not only provides game developers the ability to build high-fidelity, interactive experiences for PC, console, mobile, and VR, it is also a tool being embraced by content creators across a variety of industries such as media and entertainment, automotive, and architectural design. As we continue to build our Engine technology and develop remarkable games, we strive to build teams of world-class talent. ​
Location
Company Profile
Epic Games
Founded in 1991, Epic Games is a leading interactive entertainment company and provider of 3D engine technology. Epic operates Fortnite, one of the world's largest games with over 350 million accounts and 2.5 billion friend connections. Epic also develops Unreal Engine, which powers the world's leading games and is also adopted across industries such as film and television, architecture, automotive, manufacturing, and simulation.