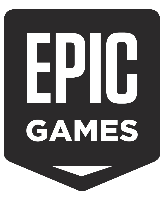 Full Time Job
QA Analyst, Playtest Data
Epic Games
Job Description
QA Analyst, Playtest Data (Contract)

Epic Games is looking for a QA Analyst to join our team as a contractor. In this role you will work to ensure the quality of the internal Fortnite QA Playtests by collecting, analyzing, and communicating playtest results and trends. These playtests are run to record performance data, test new features, and measure the qualitative experience of the game with a full game of testers. The person in this role will work to collate gathered data, organize and communicate it, and begin to understand how we can improve these playtests.

This person will communicate across teams with Quality Assurance professionals to find and share data. This person will refine the playtest processes to improve the data quality.

Responsibilities:
• Work with leads to understand the broad goals of the QA Playtests, record them, and communicate them across Fortnite QA
• Provide structure and process for playtesting requests, themes, and the recorded data of these playtests
• Improve the data collection and aggregation processes to help influence quality bars, release criteria, and qualitative player experience
• Design internal reporting for QA which communicates traceability, defect heat mapping, and release risk
• Design internal reporting for Production the communicates quality risk
• Communicate regularly with pillar and team QA leadership to manage risk and release communication
• Formalize Jira processes for work requests and defects logged through the QA playtests

Required Qualifications:
• Experience logging defects in a bug tracking system such as Jira
• Experience working on a live product
• Experience in reporting risk, defects, and trends as they relate to players and developers through tools like EazyBI, Tableau, and/or Grafana
• Experience with build and deployment systems such as Jenkins
• Experience with a Test Case Management Systems such as Test Rail
• Experience working with external testing teams
• Background that includes understanding technical troubleshooting including logging, debugging, and communicating with engineers to troubleshoot issues
• Excellent written and verbal communication skills
• An understanding of the software development life cycle and how QA applies throughout that cycle

Desired Qualifications:
• Experience automating reports from data pipelines with tools such as Tableau or Grafana
• ISTQB Foundations Certification
• Experience identifying gaps in test coverage
• Experience working with Unreal Engine 4

Epic Games deeply values diverse teams and an inclusive work culture, and we are proud to be an Equal Opportunity employer. Learn more about our Equal Employment Opportunity (EEO) Policy here.
Location
Company Profile
Epic Games
Founded in 1991, Epic Games is a leading interactive entertainment company and provider of 3D engine technology. Epic operates Fortnite, one of the world's largest games with over 350 million accounts and 2.5 billion friend connections. Epic also develops Unreal Engine, which powers the world's leading games and is also adopted across industries such as film and television, architecture, automotive, manufacturing, and simulation.