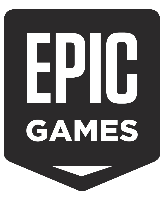 Contract Job
QA Analyst, Data Analytics
Epic Games
Job Description
QA Analyst, Data Analytics (Contract)

Epic Games is looking for a QA Analyst to join our Analytics team as a contractor. The person in this role will review and validate key business reporting and functionality within our Tableau KPIs.. You will combine analytic skills with business acumen to provide the data and insights to drive success.

Responsibilities
• Designing and reviewing quality strategies for different features
• Scheduling and executing data validation strategies
• Contributing to the development and follow-up of test plans and materials
• Developing, performing, and documenting test procedures to verify problem fixes
• Escalating critical issues to team
• Reporting and tracking for data quality

Qualifications
• Experience in the software QA industry
• Working knowledge of Tableau, SQL
• Passion for both games and analytics
• Experience working with a variety of information systems and data files, including large and complex files: analyzing file structure, using and creating file layouts, ETLing raw date into finished products
• Self-motivated with a strong work ethic with ability to prioritize, work with multiple departments and deliver at a high speed
• Ability to communicate with stakeholders across the company in both verbal and written formats.

Epic Games deeply values diverse teams and an inclusive work culture, and we are proud to be an Equal Opportunity employer. Learn more about our Equal Employment Opportunity (EEO) Policy here.
Location
Company Profile
Epic Games
Founded in 1991, Epic Games is a leading interactive entertainment company and provider of 3D engine technology. Epic operates Fortnite, one of the world's largest games with over 350 million accounts and 2.5 billion friend connections. Epic also develops Unreal Engine, which powers the world's leading games and is also adopted across industries such as film and television, architecture, automotive, manufacturing, and simulation.