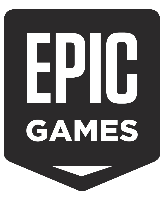 Full Time Job
Pipeline Programmer
Epic Games
Novi Sad, Serbia
02-19-2021
Job Description
Engineering at Epic

What we do

Unreal-powered projects have been on the bleeding edge of real-time entertainment for over 20 years. Our team of engineering experts are always innovating to improve the tools and technology that empower content developers worldwide.

What you'll do

We are looking for a Pipeline Programmer to join the 3Lateral Pipeline Team. We are working on a wide spectrum of applications and problems. The ultimate goal is to design a framework that will connect all teams and processes within Epic (and beyond) in our vision to create digital humans efficiently and effortlessly. You will contribute to the 3Lateral pipeline tools through solving complex technical and sometimes mathematical problems. You will set coding standards and best practices for long-term software development through your ability to write clean, maintainable and extensible code with attention to reusability.

In this role, you will
• Develop new tools and applications for data processing and managing, with focus on speed and accuracy
• Design, code, test, debug and document new and existing components to ensure that software meets our production needs
• Build high quality code by developing both unit and integration testing
• Participate in code reviews to ensure that new code conforms to highest standards
• Work closely with different teams (rigging, programming, production)

What we're looking for
• Core programming skills such as algorithms, data structures, object oriented programming and design patterns
• Experience scripting tools with Python
• Experience with 3D DCCs such as Maya, Max and MotionBuilder
• Experience with 3D math

Nice to have skills
• C++
• SQL and NoSQL databases
• AWS, Docker and cloud architectures

Epic Job + Epic Benefits = Epic Life

We pay 100% for benefits for both employees (EEs) and dependents (deps). We offer coverage for private medical insurance (inc. dental/vision), supplemental life, supplemental accident, disability, meal allowance, snacks, fruits and coffee as well as movie tickets and wedding/baby gifts.

Like what you hear? Come be a part of something Epic!

Epic Games deeply values diverse teams and an inclusive work culture, and we are proud to be an Equal Opportunity employer. Learn more about our Equal Employment Opportunity (EEO) Policy here.
Location
Company Profile
Epic Games
Founded in 1991, Epic Games is a leading interactive entertainment company and provider of 3D engine technology. Epic operates Fortnite, one of the world's largest games with over 350 million accounts and 2.5 billion friend connections. Epic also develops Unreal Engine, which powers the world's leading games and is also adopted across industries such as film and television, architecture, automotive, manufacturing, and simulation.