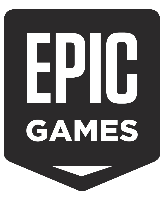 Full Time Job
Game Designer
Epic Games
Job Description
Game (Balance) Designer-Fortnite

Like what you hear? Come be a part of something Epic.

Epic Games is looking for a Game Designer to join our team currently working on Fortnite (www.fortnite.com). In this role, you'll be closely involved in balancing elements of the core game, while also monitoring the live product for issues & helping to resolve bugs as they arise. Game Designers at Epic are a part of a cross-discipline content team working to develop great looking content which expand the Fortnite universe.

What you'll do
• Tuning and balancing Fortnite items, limited time modes, and other gameplay systems
• Identifying live issues and creating hotfixes for game content in real time
• Authoring and maintaining design documents
• Working effectively in a collaborative environment, providing input and regular feedback
• Rapidly iterating on designs in order to find the best possible outcome in the least amount of time

What we're looking for
• First and foremost we are looking for an individual who is passionate about multiplayer balance and game health in Fortnite. No prior game development experience is required.
• Ability to communicate your ideas and collaborate with others (written or verbal).
• Ability to react to changing project needs and directions extremely quickly.
• It's a plus if you have shipped a competitive multiplayer game OR participated in competitive tournaments at the highest levels of play.
• It's a plus if you have been part of a live game project where you have owned tuning and balance for game content.
• It's a plus if you have prior systems design knowledge (including data tables, tuning & balance).
• It's a plus if you have any experience with analytics tools/languages/processes (SQL, tableau, qubole, r, grafana, etc)
• It's a plus if you have some prior visual scripting experience.

​

VERY IMPORTANT-
****If you'd like to be part of balancing an always-on multiplayer game we'd love to hear from you. Please submit your resume with a cover letter that includes how often you play Fortnite and your ingame name, and we'll be in touch soon.****

About Us

Epic Games spans across 12 countries with 32 studios and 1,800+ employees globally. For over 25 years, we've been making award-winning games and engine technology that empowers others to make visually stunning games and 3D content that bring environments to life like never before. Epic's award-winning Unreal Engine technology not only provides game developers the ability to build high-fidelity, interactive experiences for PC, console, mobile, and VR, it is also a tool being embraced by content creators across a variety of industries such as media and entertainment, automotive, and architectural design. As we continue to build our Engine technology and develop remarkable games, we strive to build teams of world-class talent. ​
Location
Company Profile
Epic Games
Founded in 1991, Epic Games is a leading interactive entertainment company and provider of 3D engine technology. Epic operates Fortnite, one of the world's largest games with over 350 million accounts and 2.5 billion friend connections. Epic also develops Unreal Engine, which powers the world's leading games and is also adopted across industries such as film and television, architecture, automotive, manufacturing, and simulation.