This posting is no longer active and was removed on 07/31/2020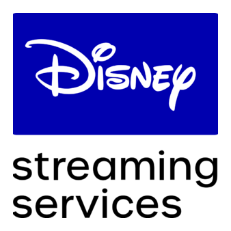 Full Time Job
Executive Assistant
Disney
Paid
Full Time
Mid (2-5 years) Experience
Job Description
Do you have deep experience supporting a very high-level executive? Are you known for keeping your cool under pressure? Can you interact with the most senior levels of management? If you're nodding your head, then an Executive Support Professional position at Disney Streaming Services within The Walt Disney Company might be right for you.

Our Executive Support Professionals are highly-respected because their skills are quite simply, essential. You'd be a key member of a dynamic, fast-paced team that is working to deliver global audiences the freedom to access content on their terms across any connected device, time or location, along with building the Disney+ platform which will house all of Disney's amazing content and would work with some of the most creative, intelligent people in the business. Join us – apply today!

Responsibilities:

You would be responsible for the day-to-day workings of the leader(s) you support. Disney Streaming Services is a business unit within The Walt Disney Company's Direct-to-Consumer and International (DTCI) segment that oversees all consumer-facing digital video subscription services across the company. Disney Streaming is responsible for developing and operating The Walt Disney Company's direct-to-consumer video businesses globally, which includes ESPN+ premium sports streaming service and the upcoming Disney + service, which will launch this fall.

It goes without saying that there will be expense reports, travel planning, hundreds of phone messages and endless calendar jockeying, but this job is very much about people. The relationship you form with the team you support is absolutely critical, because that's what enables you to become a true partner. In addition to understanding your executive's business -- and business needs -- inside and out, you'll also need deep knowledge of the leadership and workings of Disney Streaming Services and of related departments across the Disney enterprise. As the ''face'' of your executive(s) within The Walt Disney Company, your professionalism, loyalty and attitude are a reflection of the office, and as such, are a key component to its success. Every day as an Executive Support Professional is different! On any given day you might:
• Read relevant newspapers and trade journals so you are completely immersed in the mission of the office and can inform your executive when you see something he/she should know;
• Conduct research, fact-check existing work, and prepare regular reports and summaries – you'll have tasks that you ''own'' completely and will provide regular assistance on others;
• Create a multi-city travel itinerary, taking into account time zones, weather delays, traffic and fatigue levels;
• Interface directly with other senior executives and their support teams – your ability to work well with people on all levels is a very important part of your job;
• Review your leader's schedule to build-in time for things like thinking and traveling to their next meeting;
• Understand the day's priorities so you can be strategic about how you direct phone calls;
• Schedule conference rooms, meetings and video chats;
• Be ready to throw the entire schedule out the door when an emergency comes up, then pick it up again when the dust settles;
• Handle extremely confidential, sensitive information, remembering that Disney is a publicly traded company;
• Assist with on-boarding new employees – you'll be the ''friendly face'' that newbies count on to answer all their questions, including some who are extremely senior in the organization;
• Manage large purchase orders and vendor contracts;
• Help plan large, high-profile events like product launches, off-sites and team-building activities;

Basic Qualifications:
Here's what you will need to be successful in this role:
• Experience supporting a Senior Level Executive
• Sharp written and verbal communication skills
• Desire to immerse yourself fully and learn all aspects of your executive's business;
• Ability to multi-task and prioritize deadlines/deliverables;
• Strong proficiency with all types of computers, phones and office equipment, as well as mastery of Microsoft Office programs, SAP, Confluence, Concur, and working in a Windows environment
• A calm head and steady hand to deal with the unexpected;
• ''EQ'' skills to build bridges, forge alliances and encourage people to want to work with you;
• Complete reliability handling confidential, often highly sensitive information;
• Desire to truly be helpful to your leaders and co-workers, to go the extra mile without being asked;
• Some flexibility in your schedule – we value work/life balance, but in a pinch, a bit more time is needed;
• Very strong organizational skills and extreme attention to detail; and
• A highly professional demeanor, positive outlook and a can-do attitude.

Preferred Qualifications:
• Experience at The Walt Disney Company
• Experience working in large and complex environments
• Good knowledge of Microsoft Suite, Concur travel processing, and willingness to jump in and help out

Required Education
• Bachelor's degree and/or equivalent experience
Location
Company Profile
Disney
Disney Streaming Services is responsible for developing and operating The Walt Disney Company's direct-to-consumer video businesses globally, including the ESPN+ and Disney+.