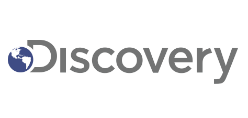 Full Time Job
IT Senior Business Analyst
Discovery
Warsaw, Poland
01-11-2021
Paid
Full Time
Senior (5-10 years) Experience
Job Description
Discovery is a global leader in the media sector, serving passionate fans around the world with content that inspires, informs and entertains. Discovery delivers over 8,000 hours of original programming each year across deeply loved content genres.

The world is changing all around us. To continue to grow as a business over the next years we must look ahead, understand the changing trends and be prepared for that what's to come. We must get ready for tomorrow today. Join us to be part of the adventure. Discovery inspires people to be the best they can.

Currently in Poland we are looking for passionate people with various backgrounds to join

Discovery operates on a worldwide basis to produce & acquire content from thousands of global partners, schedule hundreds of linear TV & online channels, and distribute content to hundreds of affiliates including cable TV, free-to-air broadcast, and online video providers such as Amazon and iTunes.

The Role

The IT Sr. Business Analyst is responsible for the planning and execution throughout the lifecycle of one or more software solutions within a business domain. This includes creating and prioritizing product and business requirements and working closely with business and technology teams to ensure business stakeholder and end user satisfaction goals are met. He or she will ideate and develop requirements and concepts for product enhancements in support of business and technology needs. This position provides a wide variety of services to our business users including business analysis and quality assurance, in support of strategic and tactical planning of systems feature / functionality as well as day to day business operations.

Key Areas of Responsibilities

Accountability
• Serve as primary contact to the business for one or more projects.

• Manage business and functional requirements for one or more business solutions.

• Provide project management support for software releases as necessary.

• Manage relationships with multiple business organizations, global technology groups and 3rd party software vendors including: facilitating requirement and design workshops, reviewing designs, test plans and test cases; reviewing deliverables and schedules; managing quality or delivery issues ; coordinating end user testing and sign-off for in-house and deliverables.

Expertise
• Has experience moving users from O365 to G Suite, specifically working with users on their business processes to move them off Word, Excel, and PowerPoint to Docs, Sheets, and Slides

• Provide subject matter expertise for one or more business process areas and supporting systems.
• Has "deep" experience in the following areas:
• Experience working with a software development & testing team. Agile preferred.

• Experience with data analysis and analytical reporting
• Demonstrate strong presentation skills with one-on-one, with small and large groups.
• Demonstrate strong analytical, leadership & communication skills including negotiation, conflict resolution, grace under pressure and the ability to manage upwards and across.
• Participate in assessment and feasibility studies of available technologies and recommend solutions.

• When required, perform quality assurance on custom and vendor released code in support of both projects and application support activities. Ensure test plans are properly developed and adhere to team standards. Execute test plans to validate application functionality.

• Coordinate and manage UAT activities with the business.

• Is able to work under minimal supervision with extensive latitude for independent judgment. Professional, self-starting, self-organizing. Should not expect to lead a staff of BA's.

Customer Focus
• Manage the assessment of business requests for projects and enhancements.

• Work collaboratively with teams to define business specifications, prioritize features, build consensus and coordinate project schedules across multi-discipline teams

• Prioritize enhancement requests with other change requests to improve system reliability and performance and reduce maintenance.

• Deliver support to end users in the organization about how to use various types of software programs efficiently and effectively in fulfilling business objectives. This includes troubleshooting systems and software for internal customers, such as operations, development, and business units.

• Assist in the design, delivery, and improvement of in-house training programs and related courseware.

Clear Thinking
• Develop clear, concise, actionable requirement and materials from both "business" and "technical" perspectives to facilitate feature builds with internal technology team(s) and/or external vendors (wireframes, business process flows, use cases, usability specifications, prototypes, code samples, etc.)

• Manage upfront phases of the software release management lifecycle including prioritization, scoping, planning. Assist in managing delivery phases as needed. Communicate release of new features to business end users and IT stakeholders.

• Elicit, analyze, specify, and validate the business needs for software development, integration projects and systems support activities. This includes interviewing stakeholders and gathering and compiling user requirements to convey to development teams. Apply communication, analytical, and problem-solving skills to help support the development process, and to ensure that software deliverables are met according to specifications.

Global Mindset & Innovation
• Partner with product manager(s) and functional architects to understand strategy and roadmap and align business requests to fit into or enhance the roadmap.

People Development
• Develop and maintain effective & collaborative working relationships with IT groups, business partners, and vendors.

• Provide feedback for process improvements to help improve self-effectiveness and team efficiency.

• Mentor other team members. Support efforts to cross-train staff to ensure proper redundancy and growth opportunities.

• Perform other duties as assigned.

Preferred Qualifications
• Minimum of 8 years' experience in the IT industry, with 5+ years of business and/or systems analysis

• Bachelor's degree in Information Systems, Computer Science, Business Administration, or equivalent degree/work experience

• Strong skills with Smartsheet and PowerBI are desirable, but not required.
Location
Company Profile
Discovery
Discovery, Inc. is the global leader in real life entertainment. We serve passionate fans with content that inspires, informs, and entertains, providing leadership across deeply loved and trusted brands, such as Discovery Channel, TLC, Animal Planet, HGTV, Food Network, and Travel Channel.