This posting is no longer active and was removed on 02/12/2021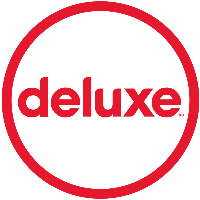 Full Time Job
Senior Devops Engineer
Deluxe
Bangalore, India
01-04-2021
Paid

Full Time
Senior (5-10 years) Experience
Job Description
Position Overview

Reporting to the Lead Digital Cinema Support Engineer, the Digital Cinema Support Engineer is responsible for the day-to-day activities but not restricted to resolving issues and requests raised through monitoring, ticketing systems, and communications with colleagues and customers, application health maintenance, automating and improving daily operations by providing innovative solutions and best practices.

The Digital Cinema Support Engineer will be an experienced media focused engineer, with the ability to coordinate operations and specialist engineering teams to achieve immediate incident or problem resolution during periods of high pressure and high impact incidents along with the assistance of the Lead Digital Cinema Support Engineer. The person will act with a sense of urgency when responding to requests.

The Digital Cinema Support Engineer will have a strong sense of ownership, tenacity and a willingness and capability to cater to support services within a high-pressure environment, with the ability to restore services quickly whilst maintaining the confidence of internal and external stakeholders.

The Digital Cinema Support Engineer will be responsible to ensure best practice guidelines are maintained as defined by the Management and/or Leadership. The person in this role will ensure that incidents or requests are correctly assessed, triaged and addressed, and resolved in a timely manner. This role would require coordination with worldwide offices in London and Burbank, California.

This position is based out of Bangalore, India. The role would be a full-time IST Night Shift and should be ready to support on a rotational 24x7 shift basis as well.

Primary Responsibilities
• Act with integrity and maintain a high level of performance regarding DTDC Support services delivered to the business.
• Taking accountability and ownership to Triage and address tasks in form of tickets, monitoring alerts and emails in a timely manner.
• Work together as a Team along with the other Digital Cinema Support Engineers, Lead Digital Cinema Support Engineer and Manager.
• Participate in the on-call rotation as a Tier 2/3 escalation resource.
• Participate in regular agile, scrum, retrospective activities.
• Maintain quality and healthy documentation into tickets and communications.
• Support the Digital Cinema Applications developed by our Dev teams, being heavily involved in operation, deployment, and support.
• Primary escalation point for support on issues/question around the Digital Cinema Applications.
• Set up monitoring, alarms, and any proactive solution to maintain application availability and performance.
• Provide root cause analysis for major issues.
• Provide feedback and solutions for application quality/performance improvement.
• Maintains documentation and close communication with Service Delivery Management, NOC support, to inform of changes, fixes, and temporary workaround processes.
• Identify & immediately escalate issues and risks to service delivery and NOC.
• Must have the ability to make sound judgments when dealing with issues that arise during troubleshooting and have the skills to determine the appropriate action to be taken for a given situation; must be able to prioritize instantly to prevent missed deadlines.

Qualifications
and Experience
• AWS Cloud Practitioner certification or above.
• Experience with AWS S3, EC2, CloudWatch, Cloudformation, CodeCommit, CodeBuild, CodePipeline, CodeDeploy, and IAM roles.
• Working knowledge of IIS, java, and .NET applications required.
• Extensive knowledge of Microsoft SQL, with ability to confidently generate ad-hoc queries and troubleshoot stored procedures.
• Must possess extensive experience scripting and debugging on PowerShell, Python or equivalent.
• Experience working with Github – branching and pull at the least.
• Extensive experience working on Jira and Confluence.
• Administrator level knowledge of Splunk, New Relic and Digital Cinema tools or similar tools.
• Extensive experience of Windows server and Linux server administration.
• Strong application and system troubleshooting skills. Be able to leverage tools and implement remote access tools, Windows and Linux administration tools
• Ability to analyze network traces, logs and querying large data sets.
• Working knowledge on ELK Stack.
• Analytical: able to collect metrics and understand what data is needed, parse that data in ways that provide key insights and summarize it for the team.
• Ability to absorb rapidly new technical information and concepts, and apply it effectively
• Expecting an overall 5+ years' IT Experience with 2+ years' experience in driving efficiencies and building automation in support of media distribution.
• Extensive understanding of content fulfillment, digital workflows, asset, and data management systems/platforms.
• Experience exhibiting overall understanding and knowledge of video post-production process, media operations, and/or digital video deliveries for broadcast & cinema theatre platforms.
• Excellent attention to detail with strong organizational skills and ability to multitask.
• Excellent teamwork, written and verbal communication skills.
• Must demonstrate a positive attitude, ability to maintain professionalism in a high-stress situation, and project self as a team player.
Location
Company Profile
Deluxe
Deluxe is the world's leading video creation to distribution company offering global, end-to-end services and technology. Through unmatched scale, technology and capabilities, Deluxe enables the worldwide market for professionally created video. The world's leading content creators, broadcasters, OTTs and distributors rely on Deluxe's experience and expertise. With headquarters in Los Angeles and New York and operations in 38 key media markets worldwide, the company relies on the talents of more than 7,500 of the industry's premier artists, experts, engineers and innovators.