This posting is no longer active and was removed on 02/12/2021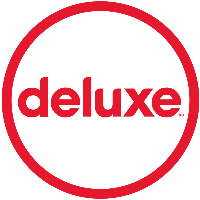 Contract Job
2D FX Artist
Deluxe
Job Description
Position: 2D FX Artist

Status: Contract

About us

Stereo D is the recognized leader in high-quality conversions of 2D theatrical content into stereoscopic 3D imagery, working with major motion picture studios, directors, cinematographers, and VFX supervisors to bring their vision of 3D storytelling to the screen. Stereo D also provides a high-quality global animation service provider supporting creators in bringing their stories to life. Our team of world-class animation production veterans are innovators and problem-solvers. Stereo D is a wholly-owned subsidiary of Company3 (www.company3.com).

We're currently seeking a highly skilled and dynamic EFX for a 2D animated feature film. This role reports directly to the FX Supervisor.

What you'll be doing:
• Follow and understand animation workbook information given by the Client
• Read and understand exposure sheets
• Work with EFX Animation Supervisors in creating tones and effects on all sequences
• Flag or troubleshoot any potential problems
• Has an artistic eye and can apply animation techniques to effects and tones that match the style of the show.
• Address creative and technical notes given by our Supervisors and Client.

What you bring to the team:
• Working knowledge of Harmony
• Understands the principles of traditional animation
• Must be able to meet all production deadlines while meeting the highest of standards
• Must be able to work under pressure in a fast pace environment and turnover notes
• Clear understanding of volume of characters and props, lighting, tones, and effects
• Knows how to animate traditionally

Company Benefits & Perks
• We have a great company culture! We value our crew and the creativity and innovation they put into delivering these amazing projects
• We offer competitive pay and a comprehensive benefits program
• We're located in the heart of Liberty Village, close to amenities and easily accessible by public transit
• We dress casual and comfortable
• Cereal bar, unlimited oatmeal, unlimited coffee, tea, fruits, and snacks!

Creativity has diversity at its core. We celebrate the value of each unique experience by being dedicated to fostering the most diverse, equitable and inclusive culture where every employee feels empowered and safe to show up to work as their full self.

It is our policy to provide equal employment opportunities to all applicants and employees. Please inform the company's HR representative if you need assistance completing any forms or to otherwise participate in the application process.
Location