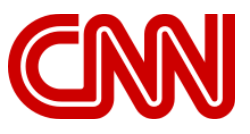 Temporary Job
Researcher
CNN
Job Description
The Job

WarnerMedia seeks a Temporary Row Researcher for the The Row department.

The Daily
• Checking all verifiable facts in reporter scripts and other content for the CNN Networks, CNN Digital and CNN Newsource, including documentaries and some affiliate reports.
• The researchers help manage the workflow of Row Editors and work closely with them on approving scripts.
• They also prepare background information and deep research for special projects and during rolling coverage or breaking news.
• The Row researchers sometimes support field correspondents by assisting package producers.
• This position is pre-eminently an editorial one, demanding detailed up-to-date knowledge of news stories, an ability to find and marshal reliable sources and communicate effectively with show EPs, reporters and The Row Editors.

The Essentials
• Successful candidate will have strong analytical skills, attention to detail, the ability to find answers to very specific questions - as well as an intense interest in events here a d around the world.
• Some editorial experience at either university or post-graduation required.
• Substantial practical experience using online sources for research is required.
• Field reporting or production experience at university or post-graduation desirable.
• Prior research experience or experience as a newsroom assistant or AP desirable.
• The ability to work quickly under pressure and collaborate closely with others is essential.
Location