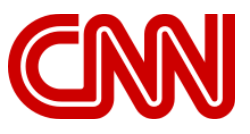 Full Time Job
Multi-Platform Producer, Connect The World
CNN
London, United Kingdom
02-16-2021
Job Description
The Role:
As a Multi-Platform Producer for Connect the World with Becky Anderson, you are an innovator, a risk-taker, and an enterprising self-starter who's passionate about telling stories to CNN's global audiences on television and online.

You're as comfortable imagining, pitching, and executing your own vision for multi-platform projects for the Emmy award-winning show as you are collaborating with the daily broadcast programming team. Alongside broadcast, you live and breathe online content: you know what'll make a strong, long-form Digital piece; you can list the top five trending topics on Twitter at the drop of a hat; and you've scripted packages for television. Ideally, you'll have experience embedded within a broadcast team including control room outputting.

You'll spend much of your time conceiving and executing compelling projects in and from the Middle East, and you know how to make your video and copy-content resonate with an international audience. You know that great content is great content, so you'll help cultivate the very best of what's on the television show for delivery across platforms and you've spent years building and maintaining social profiles, so you know how to grab the audience's attention and drive significant audience numbers. You're excited to make this brand-new role your own and can't wait to…Connect the World.

The Daily:
• Managing, maintaining and actively pursuing opportunities to grow the show's audience across all our platforms using the best elements from our TV broadcast, and imagining new ways to connect with our audience on digital and social.
• Conceiving, planning and executing copy, video and graphical content that works on TV and online.
• Managing a wide variety of projects at once, from long-form projects that may take months to develop, to creating content on a tight deadline based on the news of the day.
• Coordinating with CNN's digital and social teams across the world to ensure the highest possible reach for Connect the World's content across the Network's vast audience, as the world's #1 digital news destination.
• Ensuring that all Connect the World projects – from interviews, to outside broadcasts, to daily production – have bespoke elements designed to be Digital first.

The Essentials:
• Self-starter, with an ability to enterprise ideas and flawlessly bring them to life
• Proven Digital editorial and production experience; broadcast journalism experience preferred
• Strong track record in delivering exceptional projects across Digital and Social platforms
• Able to demonstrate exceptional writing skills
• Ability to make fast, tough decisions under pressure; organised.
• Demonstrative knowledge of current affairs and the Middle East.
• Willingness to travel in the Middle East is required.
• Must be eager, energetic and team oriented.
• Proven industry experience.

The Nice to Haves:
• Experience of outputting newscasts, with a good knowledge of television production
• Languages other than English, especially regional languages, are an advantage.
• Experience of working and living in the Middle East preferred.
Our people make WM the inspiring organisation it is today.

At WarnerMedia, our commitment starts with you! As a company of storytellers and journalists we have a responsibility to make sure we have a collection of voices and people whose stories reflect and connect with the global audiences and communities we serve.

WarnerMedia, and its suite of brands like Warner Bros., CNN, HBO Max, HBO, TNT, TBS, Cartoon Network, Adult Swim, Boomerang and many more, have long been committed to equity and inclusion as moral and business imperatives. It is essential that our content and creative partners reflect the diversity of our society and the world around us. Together with other production companies, networks, guilds, unions, talent agencies and others in the industry, WarnerMedia is committed to greater inclusion of people of color, women, the LGBTQ community, those with disabilities and other underrepresented groups in greater numbers both in front of and behind the camera

There really has never been a better and more exciting time to join WarnerMedia. For more information on how to join our company and our commitment to diversity and inclusion, please click here.
Location