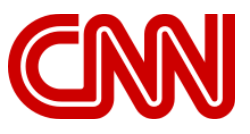 Full Time Job
Business Coordinator
CNN
Job Description
The Job

The CNN Business Administration Team are the support staff behind the people building CNN's current success and our future. We are a can-do collaborative team of Business Administrative professionals who are passionate about the news business and the people who make that possible. We work hard to support our business but have fun doing it and that's what makes this job great!

The Daily

The Business Coordinator will primarily focus on providing a full range of administrative and operational support to the CNN Digital International team. You will be responsible for coordinating areas such as executive support, expense report approval, onboarding staff and temporary hires, processing invoices, ordering equipment, and handling of time off requests. This role provides back up coverage to the Business Coordinator partner.

You are THE go-to person on the team – so we are looking for someone who is polished, professional, and eager.

We want someone flexible, pro-active and able to prioritize while handling ever changing demands.

We are looking for someone who is energetic, positive, trustworthy, and hard-working. This is an exciting opportunity for someone who is looking to gain hands-on administrative experience with the backing of a supportive, collaborative team.

The Essentials
• A Bachelor's degree is preferred.
• Solid administrative support experience preferred.
• Must be MS Office proficient: Excel, Word, PowerPoint.
• High level of confidentiality required.
• You should be extremely organized and work efficiently in a very fast paced environment.
• Communication is key in this role so excellent verbal and written communication skills are required.
• You should have excellent problem-solving skills
• Strong attention to detail
• The ability to work independently as well as part of the Business Administration team.
• You should have an ability to prioritize your work so you can handle many projects simultaneously under tight deadline. Be flexible, dependable, and results oriented.

The Perks

This role comes with a competitive salary and a wide range of benefits and perks, including private medical, generous pension contribution and company bonus. Many of our staff work flexibly in many ways, including flexible hours or an element of working remotely. Please talk to us at interview about the flexibility you need.
Location