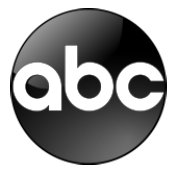 Full Time Job
Vice President - Daily News
ABC
Job Description
Vice President - Daily News (ABC News)

The Vice President, Daily News will provide creative oversight, management and editorial leadership for World News Tonight, ABC News Live, Early Morning News, and Special Events.

The successful candidate will possess a broad understanding of live breaking news and daily news programs. The VP will demonstrate the ability to apply not only editorial discipline but also creative sensibility to program content, marketing, and promotion in support of the effort to grow reach and revenue. The VP will be a key part of building a sustainable business model across all platforms and distribution opportunities as we exploit the rapid changes occurring across the industry.

Responsibilities:
• Oversees and directs the execution of daily news programs and channels (World News Tonight, ABC News Live, Early Morning News, and Special Events), leading and coordinating programing of major breaking news and specials.
• Ensures that daily news program content meets company policies, industry codes, FCC rules, and brand values while continually developing news product to reflect the current competitive environment.
• Champions an innovative highly collaborative diverse culture that promotes idea generation, open communication, respect for others, and excellence.
• Executes strategies to meet established goals/objectives to drive ratings, audience and revenue.
• Sets short and long-term objectives to achieve budgetary goals.
• In collaboration with peer executives, develops and implements a content strategy that attracts and engages diverse audiences across all platforms.
• Guides editorial priorities and works with senior management team to enhance the overall ABC News brand.
• Identifies effective and efficient approaches to operations and processes across the daily news team.
• Manages and allocates resources efficiently to achieve strategic, operating and budgetary goals.
• Executes all policies/objectives while maintaining the highest level of ethics and standards.

Basic Qualifications:
• Proven experience leading within a news organization
• Substantial experience producing breaking news and leading daily news programs
• Success at managing both on and off air talent
• Ability to recognize, create and communicate priorities, strategies, market opportunities, and challenges to drive growth and performance improvement
• Strategic experience preferably within a news and creative environment
• Proven ability to develop and execute initiatives that require broad-based support to achieve success
• Broad experience with traditional linear news businesses and working understanding of the growing opportunities in the streaming and digital businesses
• Strong understanding of the creative process and ability to apply creative sensibility to editorial content
• Ability to influence and work through others in a highly matrixed organization
• Strong external / internal network of resources
• Proven ability to bring new and innovative approaches across the range of new platforms

Required Education

Bachelor's degree or equivalent work experience.

This position is with American Broadcasting Companies, Inc., which is part of a business segment we call Walt Disney Television.
Location