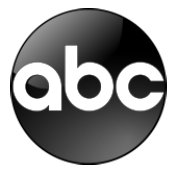 Part Time Job
Producer
ABC
Philadelphia, PA
02-10-2021
Job Description
Producer - Part Time

Producer (Part-time)/News
The original Action News has an opening for a part-time producer. This person will have the opportunity to join a dominant news team in a major market as we make our mark in the next era of TV & digital news. We want a news producer who recognizes what viewers want to see on multiple platforms and has a great understanding of all social platforms. We absolutely must have a creative producer who can showcase content in new & inventive ways. This person must be a solid writer who can cut through the police speak & jargon to put together clear & concise copy for air & digital. This person can not only produce a newscast but also – conduct interviews, manage projects & clearly communicate health topics in scripts.
DUTIES:
• Craft newscasts as assigned by management
• Write clear and compelling copy
• Edit video
• Complete tasks on deadline
• Communicate clearly with team members before, during and after a newscast
• Collaborate with digital team on content that will be cross-posted
• Create template graphics & maps for on air use
• Stay informed on news of the day – particularly medical news
• Always be willing to learn & improve

REQUIREMENTS:
TV news producing experience in top 10 market preferred.
Must be willing to work a flexible schedule that may include late nights, overnights, weekends and/or holidays.
Experience with Dalet, Adobe Premiere editing a plus.
Great contacts in the Philadelphia medical field.

Additional Information:

This position is located in Philadelphia, PA. EEO/M/F/V/D/GI/SO

This position is with ABC, Inc., which is part of a business segment we call Walt Disney Television.
Location