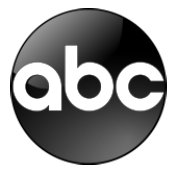 Full Time Job
Media Production Support Specialist
ABC
Job Description
The Media Production Support Specialist will be responsible for the support and development of the Editing, Live stream and Graphics facilities in New York. This encompasses the evaluation of new technology solutions, coordinating the implementation of projects and providing support for the daily broadcasts, digital live stream, digital acquisition and VOD. This position will play a role in ensuring that the technology implementation is in accordance with ABC News strategic plan. The Media Production Support Specialist will interface with all levels of Management and Production. They are responsible for creating and adhering to project budgets, leading projects and developing reports and presentations as required. This is a 24/7 business environment; the candidate must be able to have fluid work hours and be able to remote in from home when required.

Responsibilities:
• Planning, installation and management of a variety of equipment such as Viz, EVS, Telestream, Omneon, Avid and Adobe.
• Develop workflows for Production requirements.
• Troubleshoot and resolve IT and Broadcast issues.
• Understanding business needs and industry trends for strategic growth and planning.
• Effectively communicate to peer's and management both verbally and in writing.

Basic Qualifications:
• Strong ability to plan/develop, install and manage a variety of systems such as Viz, EVS, Telestream, Omneon, Avid and Adobe.
• Strong knowledge and experience with transcoding multi format media.
• Self-starter who works well with minimal supervision.
• Excellent PC and Broadcast troubleshooting skills – combine critical thinking, logic, analytic reasoning, research and experience.
• Excellent knowledge of signal processing, transport and transmission equipment.
• Experience working in a live broadcast environment.
• Strong computer/networking knowledge – including VLAN's, Layer 2 & 3, IP addressing, route tables, domain administration, cloud computing.
• Strong verbal and written communication skills with both technical and non-technical people.
• Ability to plan and budget for ad-hoc projects.
• Strong organizational skills.
• Ability to learn and adapt to new technology.
• Flexible work hours, we are a 24/7 facility with evening, weekends and holidays work hours.
• Works well under pressure with very tight timeframes and deadlines.

Required Education
• Technical/Vocational school training or certificate in Engineering, Computer or Electronic Technology

Preferred Education
• Bachelor's degree in Engineering, Computer or Electronics Technology

This position is with American Broadcasting Companies, Inc., which is part of a business segment we call Walt Disney Television.
Location