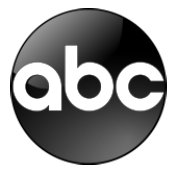 Full Time Job
Executive Editorial Producer - Integrated Content Strategy
ABC
Paid
Full Time
Senior (5-10 years) Experience
Job Description
Executive Editorial Producer – Integrated Content Strategy (ABC News)

. This role calls for someone who has a passion for storytelling, an urge to drive and produce creative content and a desire to be at the forefront of inclusive content and audience development. As a leader on the ABC News Integrated Content Strategy team, they will help shape the way in which we cover news, take advantage of ABC News content, and create compelling news series, specials and daily reports. Executive Editorial Producer will report to the Senior Vice President, Integrated Content Strategy.

Responsibilities:
• Execute on the reporting strategy as defined by the SVP Integrated Content Strategy to develop and promote unique and compelling storytelling opportunities aimed at building diverse audiences across ABC News.
• Collaborate, plan and execute with executives and producers across ABC to maximize and exploit IP material central to non-fiction, innovative storytelling around multicultural reporting with the aim of supporting business development and production opportunities across ABC, WDT, streaming and social platforms.
• Oversee coordination of the Race & Culture reporting teams, leading cross-division production collaboration to pitch and develop daily reporting and special projects.
• Create and execute a daily pitch process for the News Division to support and advance the work of the Race & Culture reporting effort.
• Oversee the editorial development and staffing of non-fiction series.
• Develop editorial initiatives to showcase new, diverse voices, including talent showcases, reporting workshops, booking database.
• Support the development of content analysis tools to examine show and platform performance toward increasing representation of diverse voices and reporting.
• Establish a structured environment for editorial work.
• Coordinate special project launches and marketing with division wide partners
• Strategize across shows and brands to ensure that Planning, Engagement, and Audience Development departments are leveraging the original content being produced
• Work with digital teams to develop and implement engagement strategies across platforms
• Ensure alignment with ABC News editorial guidelines and mission

Basic Qualifications:
• A leadership approach that fosters collaboration, innovation and inclusion
• At least 6 years of experience in editorial roles.
• Proven experience in multiplatform production or digital media
• Preference for a journalism native who has spent years immersed in the space
• Ability to present feedback and recommendations to stakeholders across various internal and external teams to influence decision-making
• Communication skills (written and verbal) – ability to effectively communicate and interact with people at various levels and in various disciplines of business and production
• Driven self-starter who is comfortable working both independently and collaboratively across multiple departments and disciplines in a fast-paced environment
• Deep knowledge of multicultural reporting issues
• Experience managing cross platform teams

Required Education

Bachelor's degree or equivalent work experience.

This position is with American Broadcasting Companies, Inc., which is part of a business segment we call Walt Disney Television.
Location