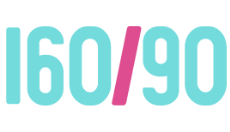 Full Time Job
Senior Manager, Social Media
160over90
Paid
Full Time
Senior (5-10 years) Experience
Job Description
The Senior Manager, Social Media will bring to life the 160over90 agency brand on social media. Sitting within the social media and influencer practice, the Senior Manager, Social Media will act as ''editor in chief'' for the agency's brand and focus on developing and executing content concepts. The ideal candidate should have experience working within an agency environment, should be passionate about culture (specifically sports, fashion and entertainment) and have an expertise in creating content on social media platforms with the goal of driving engagement among industry and internal stakeholders marketing/advertising.

Responsibilities
• The senior manager will help further develop and enhance the strategy for 160over90 on social media
• Develop launch plan for all 160over90 handles across platforms (e.g., Facebook, Instagram, Twitter, LinkedIn) that brings to life the agency brand and leverages the power of the Endeavor network
• Work as a leader within the larger Communications and Social Media Committees for 160over90, as well as a partner to the Creative team, to develop and execute efficient content planning processes that maximizes input from key internal constituents and leverages top news and thought leaders from 160over90 and the Endeavor network
• Ideate and execute content creation opportunities, to help extend the brand voice and create engagement opportunities across social platforms
• Ensure all social copy and creative is on-brand and representative of 160over90, take constructive feedback from leadership and apply it to continue to refine the concept development and content creation processes
• Provide counsel to the senior leadership team on how they can best leverage and utilize their personal brands on social media as part of the larger effort
• Develop editing for all outbound social content, which includes ensuring a proper approval process to ensure content is positioned properly, free of any errors and approved by all necessary internal parties
• Help lead the development of forward-thinking social media content including social videos, Live(s), memes, graphics, motion graphics, infographics, gifs, etc.
• Develop and execute cross-posting promotional strategy that leverages touchpoints from all the businesses in the Endeavor network, as well as clients and employees, to grow audience and visibility
• Oversee development and distribution of measurement reports on a weekly, monthly, quarterly and annual basis. Establish ongoing goals with key performance indicators, and have an acute awareness of audience sentiment/response
• When applicable, partner with 160over90's media team to develop social media buying strategies to help with brand awareness and audience growth
• As time allows, the senior manager may be asked to work across clients where a strategist is needed, however this will not be the primary day-to-day focus of the role

Qualifications
• At least 5 years experience in lead social role at social agency or social media lead for a brand or content business (B2B corporate social experience is a plus)
• Strong eye for design and photography, keen instincts about what's on-brand, ability to communicate and collaborate with a creative team
• Copywriting skills as well as skilled background and understanding of brand tone of voice
• Should have some basic design and editing skills including Photoshop and Premiere
• Ability to work within a complex corporate environment
• Collaborative attitude, proven ability to establish internal partnerships with marketing peers
• Understanding of social media data and analytics to achieve goals
• Bachelor's degree

Endeavor is an equal opportunity employer committed to a diverse and inclusive work environment.
Location
Company Profile
160over90
Endeavor is a global entertainment, sports and content company, home to the world's most dynamic and engaging storytellers, brands, live events and experiences. The company is comprised of industry leaders including entertainment agency William Morris Endeavor (WME); sports, fashion, events and media company IMG; and premier mixed martial arts organization UFC. The Endeavor network specializes in talent representation; marketing and licensing; content development, distribution and sales; event management; and a number of direct-to-consumer offerings.