Sorry! Looks like this position has been filled by the employer and the listing was closed on 09/21/2021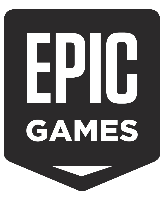 Internship
Intern - UI / UX Design
Epic Games
Paid

Internship
Entry (0-2 years) Experience
Job Description
Stagiaire en conception d'EU (expérience utilisateur, aussi appelée UX) et d'IU (interface utilisateur) / UI/UX Design Internship - ArtStation

Fondée en 1991, Epic Games est une société de divertissement interactif de premier plan et un fournisseur de technologie de moteur 3D. Epic exploite Fortnite, l'un des plus grands jeux au monde avec plus de 350 millions de comptes et 2,5 milliards de connexions entre amis. Epic développe également Unreal Engine, qui alimente les principaux jeux mondiaux et est également adopté dans les secteurs tels que le cinéma et la télévision, l'architecture, l'automobile, la fabrication et la simulation.­­

Grâce à Unreal Engine, Epic Games Store et Epic Online Services, Epic fournit un écosystème numérique complet permettant aux développeurs et aux créateurs de créer, distribuer et exploiter des jeux et autres contenus. Epic possède plus de 40 bureaux dans le monde avec son siège à Cary, en Caroline du Nord.­­

Tous les postes

Vous ne voyez pas le poste que vous recherchez? Rejoignez notre communauté de talents!

Epic Games est à la recherche d'un stagiaire créatif en conception IU/EU, pour se joindre à son équipe ArtStation en 2022. ArtStation est la principale plateforme d'exposition pour les artistes des jeux, des films, des médias et du divertissement, couvrant l'illustration, le concept art, le matte painting, le game art 3D et plus encore. Chaque mois, des millions de personnes utilisent ArtStation et les applications mobiles du monde entier pour s'inspirer des œuvres étonnantes de notre communauté d'artistes. Notre mission est d'aider les artistes à connaitre le succès et à représenter un atout majeur dans le secteur des médias et du divertissement.

Au sein de cette équipe talentueuse de concepteurs expérimentés et émergents, vous collaborerez avec plusieurs équipes et contribuerez directement à l'IU/EU d'ArtStation! En tant que concepteur au sein de cette équipe, vous participerez aux discussions et contribuerez à façonner ArtStation et à déterminer ses futures caractéristiques.

Nos stagiaires se voient offrir des projets stimulants pendant leur mandat et profitent d'une expérience significative avec des attentes élevées par rapport à la performance. Si vous voulez bâtir quelque chose d'Epic, c'est l'occasion idéale!

Responsabilités :
• Travailler en collaboration avec une équipe de développeurs, de gestionnaires de produits et de concepteurs pour améliorer l'IU/EU.
• Utiliser des données provenant de diverses sources, notamment les tests A/B, les analyses, les cartes thermiques et les entretiens qualitatifs, pour documenter et orienter les décisions relatives à l'IU/EU.
• Mener des recherches EU avec les utilisateurs d'ArtStation, recueillir leurs commentaires et adapter la conception de l'IU/EU.
• Utiliser un logiciel de prototypage pour générer des concepts au moyen de maquettes de fil de fer et de mockups/design.
• Créer de nouvelles fonctionnalités d'interface utilisateur à l'aide de Figma.
• Contribuer au système de conception ArtStation.

Qualifications :
• Un portfolio IU/EU comportant des produits de conception Web doit être joint à la candidature.
• Connaissance des logiciels de prototypage, EG Figma/Sketch/Balsamiq.
• Compréhension du site Web réactif (responsive web design), de la typographie et de l'iconographie.
• Connaissance des processus de recherche et de conception EU.
• Forte capacité à communiquer et ouverture (surtout à la critique).
• Être un partenaire d'équipe hautement collaboratif et autonome.

Il s'agit d'un stage rémunéré à distance pour 2022 avec une date flexible de début. Le recrutement se poursuivra jusqu'à ce que l'équipe trouve la personne idéale. Pour plus de renseignements sur les stages Epic, veuillez consulter le Epicgames.com/students.

Ça va être Epic!

Le générique masculin est utilisé dans ce texte uniquement dans le but d'en alléger la forme et d'en faciliter la lecture.

Epic Games ArtStation team is looking for a creative UI/UX Design Intern to join them in 2022. ArtStation is the leading showcase platform for games, film, media & entertainment artists covering illustration, concept art, matte painting, 3D game art and more. Every month millions of people use ArtStation and mobile apps from around the world to be inspired by amazing artwork by our community of artists. Our mission is to help artists succeed and to be a positive force in the media & entertainment industry.

In this talented team of veteran and emerging designers you'll collaborate across teams, and contribute directly to the UI/UX for ArtStation! As a designer on this team, you'd be part of the discussions in helping shape ArtStation and it's future.
Our Interns are given challenging projects over the work term, and are provided with a meaningful experience with high expectations for performance. If you want to build something Epic, this is the opportunity for you!

Responsibilities:
• Collaborate in a team of developers, product managers and designers to make UI/UX improvements
• Use data from various sources including A/B testing, analytics, heatmaps, qualitative interviews to inform and drive UI/UX decisions
• Conduct UX research with ArtStation users, absorbing their feedback and iterating on UI/UX design
• Use prototyping software to generate concepts via wireframes and mockups/designs
• Create new UI features using Figma
• Contribute to ArtStation Design System

Qualifications:
• UI/UX portfolio demonstrating web design is required with application
• Knowledge of prototyping software, EG Figma/Sketch/Balsamiq
• Understanding of responsive web design, typography, iconography
• Knowledge of UX research and design processes
• Strong communication skills, open to feedback
• A highly collaborative team player and self-starter

This is a remote, paid internship for 2022 with a flexible start date. Recruitment will be ongoing until teams find an ideal match. For more information about Epic Internships, visit Epicgames.com/students.

Epic Games valorise profondément la diversité des équipes et une culture de travail inclusive, et nous sommes fiers d'être un employeur garantissant l'égalité des chances. En savoir plus sur notre politique d'égalité des chances en matière d'emploi (EEO) ici.

Epic Games deeply values diverse teams and an inclusive work culture, and we are proud to be an Equal Opportunity employer. Learn more about our Equal Employment Opportunity (EEO) Policy here.
Jobcode: Reference SBJ-d97jem-3-236-55-22-42 in your application.
Find More Jobs Like This
Location
Company Profile
Epic Games
Founded in 1991, Epic Games is a leading interactive entertainment company and provider of 3D engine technology. Epic operates Fortnite, one of the world's largest games with over 350 million accounts and 2.5 billion friend connections. Epic also develops Unreal Engine, which powers the world's leading games and is also adopted across industries such as film and television, architecture, automotive, manufacturing, and simulation.