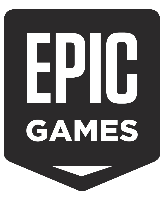 Internship
Fall Intern - Product Tech Artist
Epic Games
Remote / Virtual
04-23-2021
Paid

Internship
Entry (0-2 years) Experience
Job Description
Fondée en 1991, Epic Games est une société de divertissement interactif de premier plan et un fournisseur de technologie de moteur 3D. Epic exploite Fortnite, l'un des plus grands jeux au monde avec plus de 350 millions de comptes et 2,5 milliards de connexions entre amis. Epic développe également Unreal Engine, qui alimente les principaux jeux mondiaux et est également adopté dans les secteurs tels que le cinéma et la télévision, l'architecture, l'automobile, la fabrication et la simulation.­­

Grâce à Unreal Engine, Epic Games Store et Epic Online Services, Epic fournit un écosystème numérique complet permettant aux développeurs et aux créateurs de créer, distribuer et exploiter des jeux et autres contenus. Epic possède plus de 40 bureaux dans le monde avec son siège à Cary, en Caroline du Nord.­­

Tous les postes

Vous ne voyez pas le poste que vous recherchez? Rejoignez notre communauté de talents!

Epic Games est à la recherche d'une personne vive d'esprit et créative afin de combler un poste de stagiaire en art technique produit à l'automne 2021. Nos stagiaires se voient offrir des projets stimulants pendant leur mandat et profitent d'une expérience significative avec des attentes élevées par rapport à la performance. Si vous voulez bâtir quelque chose d'Epic, c'est l'occasion idéale!

Epic Games est à la recherche d'un stagiaire en art technique produit qui saura collaborer avec l'équipe Entreprises dans le cadre de projets concernant l'architecture, l'automobile, la conception de produit et la production virtuelle. Vous utiliserez différents outils de modélisation et de texturisation ainsi qu'Unreal Engine afin d'établir une nouvelle norme d'excellence artistique. Vous appliquez les meilleures pratiques de rendu physique réaliste pour créer des matériaux et des nuances. Vous utiliserez également la logique de Blueprint pour mettre en œuvre de nouvelles caractéristiques dans Unreal Engine.

Responsabilités :
• Travailler sur les ombrages et les matériaux en utilisant le rendu physique réaliste dans Unreal Engine.
• Aider au développer de nouveaux outils en utilisant les scripts Blueprint dans Unreal Engine.
• Collaborer et livrer des produits finis d'excellente qualité.

Qualifications :

Connaissances au sujet de la lumière et son utilisation dans Unreal Engine.

Connaissances 3D sur l'un ou plusieurs de ces logiciels : Maya, Max, ZBrush, Blender.

Compétences en création de textures (Photoshop, Substance Painter/Designer).

Habiletés à créer une logique axée sur des nœuds (matériaux, plans)

Pour en savoir plus le travail d'art technique chez Epic, lisez l'article suivant - https://www.unrealengine.com/en-US/tech-blog/jobs-in-unreal-engine---technical-artist.

Il s'agit d'un stage rémunéré à distance pendant l'automne 2021. Le recrutement sera en continu jusqu'à ce que l'équipe trouve la bonne personne. Pour plus d'informations sur les stages Epic, veuillez visiter Epicgames.com/students.

Ça va être Epic!

Epic Games Enterprise is looking for a smart, creative Tech Art Intern to join them for Fall 2021. Our Interns are given challenging projects over the work term, and are provided with a meaningful experience with high expectations for performance. If you want to build something Epic, this is the opportunity for you!

Epic Games is looking for a Technical Artist Intern to collaborate with the Enterprise team, helping out various projects touching architecture, automotive, product design and virtual production. You will use various modeling and texturing tools as well as the Unreal Engine to set a new standard for artistic excellence. You will apply physically based rendering best practices to create materials and shaders. You will also use blueprint logic to implement new features inside Unreal Engine.

Responsibilities:
• Work on shading and materials using physically based rendering (PBR) within Unreal Engine
• Aid with new tool development using Blueprint scripts within Unreal Engine
• Collaborate and deliver excellent finished products

Qualifications:
• Knowledge of lighting and rendering in Unreal Engine
• 3D knowledge in one or more of the following Maya, Max, ZBrush, Blender
• Texture painting skills (Photoshop, Substance Painter / Designer)
• Ability to create node-based logic (materials, blueprints)

To find out more about what Tech Art looks like at Epic check out the following article - https://www.unrealengine.com/en-US/tech-blog/jobs-in-unreal-engine---technical-artist

This is a remote paid internship for Fall 2021. Recruitment will be ongoing until teams find an ideal match. For more information about Epic Internships, visit Epicgames.com/students.

Epic Games valorise profondément la diversité des équipes et une culture de travail inclusive, et nous sommes fiers d'être un employeur garantissant l'égalité des chances. En savoir plus sur notre politique d'égalité des chances en matière d'emploi (EEO) ici.

Epic Games deeply values diverse teams and an inclusive work culture, and we are proud to be an Equal Opportunity employer. Learn more about our Equal Employment Opportunity (EEO) Policy here.
Jobcode: Reference SBJ-gw8e4n-18-206-238-77-42 in your application.
Company Profile
Epic Games
Founded in 1991, Epic Games is a leading interactive entertainment company and provider of 3D engine technology. Epic operates Fortnite, one of the world's largest games with over 350 million accounts and 2.5 billion friend connections. Epic also develops Unreal Engine, which powers the world's leading games and is also adopted across industries such as film and television, architecture, automotive, manufacturing, and simulation.