This posting is no longer active and was removed on 06/18/2020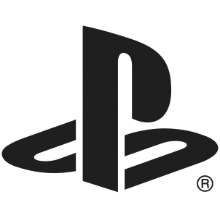 Full Time Job
Senior Manager, Media Planning
Playstation
Paid
Full Time
Executive (10+ years) Experience
Job Description
Senior Manager, Media Planning

San Mateo, CA

As the leader of the Global Media Planning team you will be responsible for developing and leading the team that plans, buys, and manages the execution of media campaigns globally across the Sony PlayStation portfolio of products (hardware, first party software, and services). You will need to be adept at cross-channel media strategy: the skills to connect television, digital direct, programmatic, search and social media plans to larger Sony Media objectives.

In this role you will lead a global team that turns media strategies into concrete tactical media plans that deliver brand metrics and profitable direct-response media campaigns. You will partner with the media strategy, marketing technology, media agency and in-house performance activation teams to plan media, in alignment with established media strategies that deliver on marketing objectives.

You are encouraged to be an inspiring leader within the global marketing team on the topic of driving highly effective, efficient, and innovative advertising in today's media landscape, across acquisition, engagement, and retention-related metrics. Your team will closely monitor campaigns, optimize as needed, and recommend changes to strategy as necessary, contributing to campaign reporting and analysis. As this is a new and growing team, you will also have an excellent opportunity to improve, innovate and/or pioneer new ideas over multiple areas or functions related to media. The responsibilities listed are not all-inclusive and additional duties may be assigned.

Main Areas of Responsibility:
• Responsible for managing and leading global media activation across the comprehensive portfolio of hardware, software & services.
• Guides team across multiple offices to deliver highly effective and innovative media plans.
• Leads global media agency activation team; responsible for ensuring media agency partnership is set up for success.
• Works closely with the in-house Sony PlayStation media strategists to ensure that media plans fully embody the media strategies, and that across fixed and fluid media channels audiences and objectives are planned holistically.
• Develop global processes for media planning and reporting; motivate vertical leads to provide thoughtful process inputs in a timely manner.
• Leads team and agency partners to ensure campaign optimization is happening in an ongoing basis, aligned with campaign KPIs.
• Partners with global media leadership team to negotiate media upfront opportunities and partnership terms.
• Expert on media landscape, platforms, and emerging opportunities, provides ongoing media education of the marketing organization.
• Synthesizes information from various Sony teams across global business unit verticals and territory partners.

Team Management & Leadership:
• Develops team to deliver media plans on time, on budget, against critical metrics.
• Builds a culture of accountability around campaign performance and optimization.
• Assists senior management in understanding media performance and issues.

Key Performance Indicators:
• Successfully grow the global planning team's impact on Sony PlayStation's global business, as measured by a blend of brand metrics, return on investment/ROAS, business goals, and feedback.
• Ability to keep a broad base of partners aligned to the approved media strategies during campaign planning and execution, evaluate success of the media campaign, and actively suggest optimizations.
• Ability to innovate campaigns in partnership with all key constituencies
• Ensure planning achievements are accomplished on time by motivating cross functional teams to provide input and adhere to process deliverables deadlines

Requirements:
• Bachelor's degree, MBA and/or equivalent experience preferred; experience working at a media agency preferred
• 10-13 years of experience in media planning and/or media activation, with experience leading successful global media teams preferred
• Proficient in other MS Office products like Word and PowerPoint
• Advanced experience in working with Excel (e.g. PivotTables, Pivot Graph, Data Table, etc.)

Experience:
• Experienced knowledge in media channels including: television, paid search, digital direct, paid social, programmatic, OOH and cinema
• Hands-on executional experience with planning and managing large-scale advertising campaigns
• In-depth knowledge of media planning fundamentals e.g. reach, frequency, formats, etc.
• Proven track record leading high campaign volume, large budgets, complex strategies, and driving quantifiable results
• Ability to project balance a diverse group of stakeholders on a global scale

Candidate Preferred Qualities:
• Media campaign management expertise – understands channel performance trends and is passionate about driving campaign results
• Ability to clearly define, implement, and manage scalable sustainable processes for a new team;
• Develop and retain a highly effective distributed team; develop team members to successfully deliver on program goals
• Ability to balance multiple priorities and maintain strong attention to detail
• Articulate complex technology-related issues and educating ranges of audiences
• Strong interpersonal skills and ability to work with cross-function teams
• Excellent communication and presentation skills both verbal and written
• Self-starter with passion, energy, enthusiasm to get results and affect positive change!
Location
Company Profile
Playstation
Recognized as a global leader in interactive and digital entertainment, Sony Interactive Entertainment (SIE) is responsible for the PlayStation® brand and family of products and services.