This posting is no longer active and was removed on 08/15/2020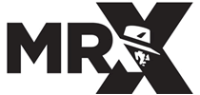 Full Time Job
Creature TD
MR. X
Paid
Full Time
Mid (2-5 years) Experience
Job Description
MR. X is composed of a unique and gifted team of artists, filmmakers and programmers devoted to the art, craft and technology of visual storytelling. Our talented staff, committed to quality above all else, has achieved some of the most original and photo-realistic visual effects and animation seen on film to date. If you have the imagination, talent and drive, then MR. X is looking for you.

Building on our production workflows, the Creature TD, working under the direction of the Rigging and Creature CG Supervisors, are responsible for setting up skin, muscle, cloth and hair on our hero-creatures.
Tasked primarily to develop and design the tools and setups to tackle the challenges associated with a variety of Creature complex deformations. Our Creature TDs are a balance of technical and creative who are capable of scripting pipeline tools to streamline our shot-making processes.

Work closely with Supervisors to develop tools and workflows associated with creature simulations.
Develop new techniques and processes to solve unique and technical creature production challenges.
Create creature, simulation and shot based setups which maintain/contain character motion and deformation systems; secondary dynamics systems.
Perform shot tasks such as finaling, cloth setup, cloth sims, hair setup, hair sims and various RBD setups and sims.
Collaborate with Asset, Rigging, and Animation teams to develop effective and efficient physically-based simulation assets and rigs.
Work with production management to prioritize tasks.
Lead by example, foster a good working atmosphere and ethics.

Qualifications

In depth knowledge of Maya, including Maya rigging, cloth and hair techniques;
Preferably 3+ years of production experience;
Strong understanding of both Facial and Figure Anatomy - biped and quadruped;
High level of understanding for physically based simulation techniques and how they relate to film;
Complex character/vehicle rigging experience in Maya in film/broadcast;
Experience with finaling and PSD workflows;
Ability to work with and organize complex, physically-based assets;
MEL, Python scripting experience, C++ welcome;
Knowledge of Houdini, Ziva, Mudbox and/or Zbrush would be a bonus;
Experience with setting up production pipelines while being able to follow guidelines;
Strong artistic aptitude with a discipline in hyper-realism as opposed to perceptual representationalism;
Strong understanding of physics and mathematics;
The ability to support himself/herself and take initiative.
Location
Company Profile
MR. X
The Moving Picture Company (MPC) is a global creative studio with a single goal: to create experiences that move people. With decades of storytelling experience, we are perpetually pushing the limits of what is technologically and artistically possible to tell visually stunning stories. MPC continues to lead in an ever-evolving industry, building authentic and long-lasting connections with audiences across all channels.