This posting is no longer active and was removed on 09/22/2020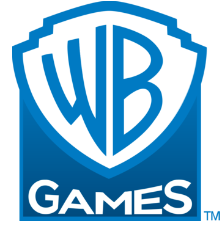 Full Time Job
Technical Artist
WB Games
Wilmslow, United Kingdom
09-11-2020
Job Description
As a Technical Games Artist at Playdemic, a division of WB Games Inc., you'll be joining the talented, multi-disciplinary Golf Clash team to help with the continuing development of this industry leading, hit mobile game. You'll be working on implementing new game features focusing on bringing them to life through the visual polish for UI screens, animations, and VFX using the in-house game engine.

It is essential you have experience with animation tools and techniques such as transform hierarchies, Bezier splines and scripting languages as commonly found in most 3D modeling/animation software. You must be able to demonstrate a keen eye for detail and an ability to improve a feature from an artistic point of view whilst having the skills required to implement them with code or scripts.

The ideal candidate will be a passionate gamer with the ability to work in fast-paced, innovative and creative work environment.

Core Skills & Experience:
• Educated to degree level in a technical art related subject, and/or very strong portfolio demonstrating high technical artistic skill.
• Be able to demonstrate the implementation of game content/assets/animation accompanied and handled by coded logic.
• An excellent understanding of 3D hierarchical/transformation concepts and tree structures.
• A good understanding of game state flow and logic.
• A good understanding of programming concepts and a willing to transfer this knowledge to further languages.
• Adobe Photoshop.
• Adobe Illustrator.
• 3D Max/Maya or equivalent 3D packages.
• An excellent understanding of animation concepts.

Desirable Attributes:
• Previous games industry experience.
• Excellent problem solving abilities.
• An excellent understanding of user interfaces and what makes a game look/feel and handle intuitively/seamlessly and most of all fun.

About Playdemic

Founded in 2010 by leading Games Industry entrepreneurs,  Playdemic  is a BAFTA Award winning developer and publisher of mobile games, focused on creating fun and engaging, free-to-play game services for iOS and Android. These games include the global smash hit, Golf Clash. 

We are a highly ambitious company committed to making chart-topping products. Our culture and values place great emphasis upon open communication, autonomy and empowerment. We believe in encouraging people to be the best they can be and giving them the tools to achieve their goals. 

As a result of our acquisition by Warner Bros. Interactive Entertainment,  Playdemic  is embarking on a new phase of growth as we expand our teams to craft the next generation of hit mobile games that will be loved and played by millions of people the world over. As a result, we're looking for the most talented, passionate and dedicated individuals to join us. 

At  Playdemic  we know that the only way to make world class games is by hiring the very best people and then creating the right environment to empower them to do their best work. As such we've built a studio that is open, inclusive, fun and friendly. Our personality is to be ambitious and innovative and to encourage creative risk taking.  This is combined with a flat and transparent approach to decision making that creates a shared culture of success. 

As well as offering successful candidates a competitive salary,  Playdemic  also has a comprehensive benefits package including bonus scheme; a generous company pension and life assurance. We also offer perks such as regular health and wellbeing activities, discounts on a wide range of company and partner products, free online training courses, complimentary snacks and a wide selection of drinks, social events and much more!  
Location