This posting is no longer active and was removed on 05/28/2020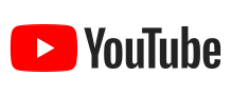 Full Time Job
Senior Director, Core and Responsibility Marketing
YouTube
Job Description
Know the user. Know the magic. Connect the two. At its core, marketing at Google starts with technology and ends with the user, bringing both together in unconventional ways. Our job is to demonstrate how YouTube gives everyone a voice and shows them the world. From the everyday to the epic, from the mundane to the monumental.

With over 2b monthly logged-in users, YouTube has grown into a global community where people all over the world access information, share video, and shape culture. The YouTube team helps budding creators build careers, create products, and engage communities around shared passions and global conversations. Together, we empower the world to create, broadcast, and share.

It's our job to help inform and educate users, advertisers, partners, opinion leaders--and our own employees--about the benefits of YouTube's products, our distinctive company culture/values, and our approach to public policy issues. We're looking for quick-witted, entrepreneurial, and intellectually curious people to join the team. To succeed here, you'll be willing to try new things and can manage numerous projects with tight deadlines. Things happen quickly at YouTube, and to do great work you need to be an enthusiastic team player who can work cross-functionally with partners.

As the Director of Core and Responsibility Marketing, you'll be responsible for product marketing of our Core YouTube products, including Main App, Kids, News, Live, Sports, Comments, Learning, Digital Well Being, and more. You'll be responsible for building and bringing to life the marketing plan to ensure that the positive cultural and economic impact of YouTube and our Responsibility work to protect our platform is better understood externally. This is a mission critical role as responsibility is a top priority for YouTube.

The Core and Responsibility team is a focus for YouTube Marketing and requires a strategic and visionary marketing leader who is adept at building and inspiring Product Marketing teams and operating at both strategic and tactical levels. You'll partner with PR, Policy, and Product teams to bring this vision to life. You'll guide the development of how to evolve YouTube's products and simultaneously handle YouTube's responsibility challenges on a global basis. You will also establish relationships with global, country, and cross-functional executives, managers, and teams to drive a global marketing strategy.
Location