This posting is no longer active and was removed on 07/14/2020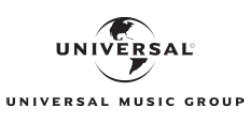 Full Time Job
Customer Service Assistant
Universal Music Group
Soho, United Kingdom
07-09-2020
Job Description
Job title: Customer Service Assistant

Responsible to: Store Director

Department: Rolling Stones Store No.9 Carnaby

Location of work: 9 Carnaby Street, Soho, London, W1F 9PE

We have 1 full time contract and 1 part time contract available.

Full time contract 5 days/ 40 hours a week Monday – Sunday.

Part time contract 2 days/ 12 hours a week Monday – Sunday.
*Please state in your cover letter which contract you are applying for*

A Day in The Life

Universal Music, Bravado and the Rolling Stones have combined to create one of London's must visit destinations, a store to push the boundaries of retail as you know it. Where better to be located than right in the heart of Iconic Carnaby Street, the subculture playground from the Swinging 60's to the present day.

Never seen before Audio and Visuals, around the store, will help us tell the story of the Rolling Stones - accompanied by a unique product package which will allow us to surprise and delight our customers.

Visitors can take a journey through the history of the band with the help of artist sculptures, glass showcases and hidden alcoves come sound booths, that combine to create a fully encompassing experience. 'Hero' products will be displayed in the basement as statements of intent as we will be collaborating with some of the most exciting brands across the Globe to ensure that we give our customers fresh and exciting new products, throughout the year. The customisation station adds another interactive element to the experience, meaning our customers can express their creative sides and leave our store with a truly original purchase.
Our store is the first of its kind and is a must visit destination for all fans of the Rolling Stones from around the World.

Skills & Experience

Be a Sales Representative
• Help and advise customers to select products from within the range to suit their needs
• Drive sales by highlighting the features and benefits of products on sale within the store
• Seek to add on and link sales, increasing ATV by highlighting combinations and options within the product range
• Understand daily, weekly & monthly sales targets and strive to over-achieve these

Be Customer and Brand Focused
• Demonstrate real passion for the brand, communicating in depth knowledge of the Rolling Stones' past, present and future and how this relates to the retail range – not only to build sales but also to provide a unique customer experience
• Manage the inevitable peaks and troughs of customer flow through staffing and crowd management as identified in the Retail Operations Manual
• Identify opportunities to enhance customer service, including building a customer database and exploring added value services
• Deliver strong customer service to enhance the visitor experience and encourage linked sales

Be Visual
• Ensure retail spaces are presented and merchandised to a high standard at all times and that standards are defined and maintained to reflect the brand and the commercial strategy and to promote sales growth
• Ensure that the visual merchandising, POS, layout and arrangement of the shop is continually evaluated and improved in order to maximise profit by monitoring sales against different arrangements and adapting layouts accordingly

Be Operational
• Support daily opening, closing, and reporting procedures
• Process cash and card transactions using the EPOS system, in accordance with the cash handling procedures
• Keep shop merchandise in stock, organised, and displayed appropriately
• Ensure that stock deliveries are processed promptly and stored methodically
• Undertake other duties that may be necessary from time to time, that are appropriate to the role, within the competence of the role holder and commensurate with the post

Be Responsible
• Be aware of and comply with all relevant Trading Standards requirements
• Adhere to all measures in place for social distancing
• Comply with the company's health and safety regulations and procedures, as they relate to the shop (and associated areas) at all times
• Assist in the evacuation of the shop in the event of a fire, security alert or other emergency in accordance with stated procedures.
• Maintain an up-to-date knowledge of emergency procedures
• Maintain vigilance at all times to ensure the safety and security of property (the building, cash and stock) and the safety of the public

Person Specification
• Passionate about music and the Rolling Stones' history and heritage.
• A strong track record in retail – especially achieving sales targets and customer service
• Strong visual merchandising skills and high VM standards
• Significant customer-facing retail experience, including cash handling and use of EPOS systems

Your Benefits
• Group Personal Pension Scheme (between 3% and 9%)
• Private Medical Insurance
• 25 days paid annual leave
• Interest Free Season Ticket Loan available
• Holiday Purchase scheme
• Dental and Travel Insurance options
• Cycle to Work Scheme
• Salary Sacrifice Cars
• Subsidised Gym Membership
• Employee Discounts (Reward Gateway)

Just So You Know…

The company presents this job description as a guide to the major areas and duties for which the jobholder is accountable. However, the business operates in an environment that demands change and the jobholder's specific responsibilities and activities will vary and develop. Therefore, the job description should be seen as indicative and not as a permanent, definitive and exhaustive statement.
Location
Company Profile
Universal Music Group
We are Universal Music Group, the world's leading music company. We are the home for music's greatest artists, innovators and entrepreneurs.