This posting is no longer active and was removed on 09/18/2020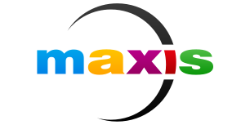 Full Time Job
Senior Game Designer
Maxis Studios
Paid
Full Time
Mid (2-5 years) Experience
Job Description
Senior Game Designer
Overview

At Maxis, we live for outrageous thinking. It is the fuel that inspires the best games in the world. We are problem solvers and storytellers – but it's not about amazing your peers. It's about reaching and amazing millions of players.

Take risks. Work with some of the best minds in the game industry and dare to dream big. At Maxis, we hope to change the way millions of people play every day. Come join us!

Role Overview

As a Senior Designer, you report to the Lead Producer and oversee game design features in our Maxis titles with a primary focus on the technical aspect.

As an essential part of a versatile team, you create, balance, and maintain the core and meta-game. You will lead prototyping efforts, showing ''what good looks like'' for these prototypes. You will act as a source of truth for technical knowledge for our team members regarding implementing and prototyping. You may in fact be called upon as one of the game's experts on a specific game element. Collaboration is a fundamental requirement as you work with designers, engineers, artists, and directors daily. You will have essential input into the design and implementation of tools, processes, and gameplay.

Key Responsibilities

As a Senior Designer, you are relied upon to create dynamic systems and exciting gameplay loops for players within the game vision.
• Experiment and find new kinds of fun with a new IP from Maxis.
• Lead prototyping efforts to show ''what good looks like'' in simulation design and implementation.
• Help determine best practices for the team.
• Promote fast iteration and learning by quickly implementing experiences at ''good enough'' quality the first time through.
• Represent the Design team to the entire development team.
• Be a mentor to the other members of the design team.
• Balance game systems with importance placed upon engagement and accessibility.
• Promote and strengthen Maxis core values and game experiences.
• Inspire the game team through outstanding, exciting designs.
• Provide and receive critique in a constructive and collaborative fashion with suggestions and solutions for improvement.
• Have and maintain a current working knowledge of game industry trends, including new games, new game genres, new game design methodology, new gaming technologies, and new gaming platforms.

Recommended Skills and Experience
• Experienced tool-user; extensive practical and working knowledge specifically in technical design, scripting or level design.
• Experience conceptualizing and implementing game concepts using multiple toolsets.
• Experience of how to create compelling gaming experiences.
• Can clearly and concisely document game design features and experiences.
• Recognition that the designer is not the player and understanding of how to create a product that inspires the players' motivations and creates engagement.

Additional Qualifications
• Unreal 4 experience is a huge plus.
• Experience with visual scripting languages, blueprints, programming training, or an engineering background is a plus.
Location
Company Profile
Maxis Studios
Electronic Arts Inc. is a global leader in digital interactive entertainment. EA develops and delivers games, content and online services for Internet-connected consoles, mobile devices and personal computers.