This posting is no longer active and was removed on 10/01/2020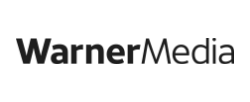 Full Time Job
Investigator, Employee Relations
Warner Media
Paid
Full Time
Executive (10+ years) Experience
Job Description
The Job

Warner Bros. Entertainment Inc. seeks an Investigator, Employee Relations for the HR Employee Relations department. Position investigates and resolves employment-related claims in compliance with federal and state laws and Company policy and initiatives; increases employee confidence by ensuring consistency and fairness in the interpretation and application of Company policy; by providing technical expertise to client groups, and maintaining a collaborative and productive relationship with Satellite HR Offices and other WB Business Units (Employment Law Group, Studio Protection Group, Labor Relations, Workers' Compensation, etc.).

The Daily
• At the direction of Employment Counsel, leads or co-leads EEO investigations into complaints of potential unlawful behavior, such as harassment, discrimination and retaliation.
• At the request of the Compliance Officer, assists with / or conducts investigations into complaints of potential violations of the Company's Standards of Business Conduct-such as conflict of interest, unethical business practices, improprieties, etc.
• In connection with the internal investigation process, conducts the following in-depth meetings:
• Claimant intakes
• Witness interviews
• Response meetings with alleged wrong-doers
• Conclusion meetings with the claimant, respondent, and other relevant parties.
• Gathers, interprets, and analyzes data related but not limited to expense reports, time and attendance records, purchase orders, and other company financial / legal records.
• Reviews emails and other pertinent documents submitted into evidence over the course of the investigation.
• Composes correspondence and other highly confidential documents such as investigation recaps, corroboration charts, action plans, conclusion talking points, executive scripts, etc.
• Present oral and/or written comprehensive updates regarding findings and investigation status to HR Business Partners, Employment Legal, and other Studio Partners (i.e, Labor Relations, Studio Protection Group, etc.)
• At request of HR Business Partner, present investigation findings to Business Unit Executives
• Based on findings make recommendations with regard to disciplinary measures and development opportunities.
• At the request of HR Business Partners, composes written counselings, talking points, and termination notices.
• Conducts climate surveys for departments experiencing low morale and/or undefined issues. Climate surveys include staff interviews and data analysis.
• At the direction of the Employment Law Group, cooperate with outside counsel with regard to law suits.
• Responsible for file maintenance in adherence with the company's Document Retention process.
• May be required to participate in depositions, court trials, and government agency hearings.

The Essentials
• Bachelor's Degree.
• Ten years of progressive Human Resources management that includes hands-on EEO Investigations experience and /or a minimum of five years of full time investigations experience in areas other than Human Resources.
• Must be able to demonstrate operative knowledge of Human Resources policies, practices, and procedures.
• Must have operative knowledge of federal/local laws governing employment issues.
• Must handle investigations with complete objectivity and consistency.
• Must be able to handle multiple investigations and projects simultaneously.
• Must have excellent follow-through and a strong sense of urgency.
• Must be able to research and analyze data and findings.
• Must have excellent verbal and written communications skills with the ability to communicate effectively with all levels of personnel including attorneys and business unit executives.
• Must be able to be tactful yet assertive when addressing employment issues and concerns.
• Must be able to utilize diplomacy, assertiveness, and adaptability attributes in dealing with senior executives throughout the organization.
• Must be able to handle difficult/highly emotional personalities.
• Must be able to exercise keen judgment when analyzing and resolving employment issues.
• Must be able to uphold the highest level of confidentiality.
• Must have computer knowledge with proficiency in Excel.
Location