This posting is no longer active and was removed on 06/12/2020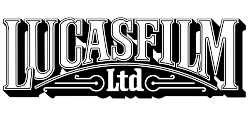 Full Time Job
Senior Systems Administrator
Lucasfilm
Sydney, Australia
06-10-2020
Job Description
Position at Industrial Light & Magic

This posting is an opportunity to submit your resume for future consideration; this is not a role that is open at this time. We anticipate this role may be open in the future, but we are not actively hiring for the position. If you would like to be considered for this potential role, please submit your resume. If the role becomes available, you may receive an email or call from a recruiter.

ILM opened its Sydney studio in the summer of 2019. The youngest of all of the ILM studios, the Sydney studio leverages the expertise and technological know-how developed over 40 years at Industrial Light & Magic combined with the top artists and technicians in the region. Knowledge and culture flow freely between the company's five studios and the global team shares tools and workflow allowing for seamless collaboration on all shared projects.

As we grow ILM Sydney, we are seeking a Senior Systems Administrator to join the team and be a part of this exciting opportunity.

Primary Responsibilities
• Actively monitor, maintain and specify computer servers.
• Actively monitor, maintain and specify computer workstations.
• Monitor, maintain and specify internal networks.
• Monitor, maintain and specify externally facing networks.
• Maintain user accounts. Install and configure computer hardware operating systems and applications.
• Perform a range of tasks to ensure the highest level of security across the digital systems at ILM.
• Analyse, debug, isolate and remedy issues.
• Manage day to day operations such as deployments, networking changes, etc.
• Work cooperatively with the Technology team and with the wider set of colleagues at all ILM sites.
• Provide ad-hoc support, including procedural documentation and relevant reports as required

Education / Experience
• Educated to degree level in Computer Science or equivalent

Required Skills / Competencies
• Previous system administration experience required.
• Network administration experience required.
• Proven experience required across Linux, OSX and Windows platforms.
• Strong experience required across AD, DNS, DHCP, NIS, LDAP.
• Experience with VM configuration.
• Experience with configuration management systems eg. Ansible, Salt, CFEngine, etc.
• Experience with OS deployment systems eg. iPXE, SCCM
• Experienced with monitoring technologies such as PRTG, InMon, Zabbix, etc
• Experience with Google GSuite administration.
• Linux command line and scripting skills eg. Bash/Csh/Python/Perl/etc.
• Provide direct user support when necessary, which includes hardware, software and peripherals.
• Good knowledge of operating system internals.
• Excellent communication skills
• Enthusiastic self-starter with exceptional organization skills
• Ability to manage time effectively and continually re-prioritise tasks
• Detailed and methodical approach to trouble shooting and resolving issues
• Team player who will strive to maximize team/department performance

Preferred Skills / Competencies
• Familiarity with high performance storage systems eg. Isilon, NetApp, etc.
• Experience with disk and tape backup technologies eg. NetBackup, etc.
• Familiar with cloud and web technologies eg. AMS, Apache, Nginx, etc.
• Content creation packages eg. Maya, Nuke, Houdini, Photoshop, etc.
• Blade servers and distributed rendering systems
• Blade workstations, Teradici portals etc.
• Licensing software eg. FlexLM, RLM, etc.
Location
Company Profile
Lucasfilm
Lucasfilm is among the world's leading entertainment service companies, a pioneer in visual effects and sound across multiple mediums, and is home to the legendary Star Wars and Indiana Jones franchises.