This posting is no longer active and was removed on 06/09/2020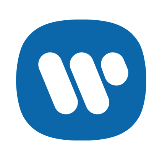 Full Time Job
Administrator, Catalog Artist Royalties
Warner Music Group
Paid
Full Time
Entry (0-2 years) Experience
Job Description
Organization Description:

The U.S. Shared Services organization is based in WMG's Center of Excellence for Shared Services in Nashville, Tennessee (the ''Center''). The Center consists of five departments: Analysis, Finance, Legal, Licensing, and Reporting. Employees of the Center provide services to all of WMG's U.S. record labels, Warner Chappell Music Publishing, WEA Corp. and Alternative Distribution Alliance (WMG's distribution companies), and WMG's other U.S. business units.

Department Description:

The U.S. Shared Services Reporting Department is responsible for managing all of the reporting obligations of WMG's U.S. record labels (including those operated by the Atlantic Records, Rhino Entertainment, Warner Records, and Warner Music Nashville) to recording artists, producers, writers and publishers, labor unions, and other external payees. The Department's services include the following:
• Calculating and paying royalties to recording artists, producers, and other third parties;
• Calculating the net profits earned by joint ventures between WMG's record labels and external parties and then paying those external parties their contractual shares of such profits;
• Calculating and paying mechanical royalties to songwriters and/or their publishers and administrators; and
• Calculating and paying monies due to labor unions pursuant to the terms of the collective bargaining agreements between such unions and the applicable WMG record labels that are signatories to those agreements.

Members of the Department work closely with employees in the Business Affairs, Finance, Production, Operations, New Media, and Marketing departments of each label client to fulfill the above-referenced responsibilities for the recordings and record those labels release.

High Level Job Description:

The candidate hired to fill this position will be responsible for entering and maintaining record royalty rates for the applicable royalty recipient in the various record royalty systems that WMG utilizes and processing record royalty statements for the Group's record label clients.

Detailed Job Description/ Responsibilities:
• Create and maintain royalty accounts information for royalty recipients in WMG's artist royalty system, including by updating the recipient's contact information and tax identification numbers as needed;
• Review and analyze recording agreements, producer agreements and other similar agreements (and any corresponding deal summaries or deal memos) for the purpose of identifying and summarizing the applicable royalty rates, related terms and payee information for a given record or recording and then enter those terms into WMG's artist royalty system;
• Provide the Income Tracking Team in the Revenue Assurance Group with direction regarding the contractual terms to be applied to third party licensing income, to ensure that royalty recipients are paid properly with respect to third party licenses.
• Link individual record products to the applicable contractual terms as they have been set-up in WMG's artist royalty system in a timely manner;
• Perform and review adjustments to existing royalty rate set-ups in WMG's artist royalty system, as needed;
• Process and review quarterly and monthly artist royalty statements to ensure the accuracy of both the royalty rates applied and the underlying earnings on which royalties are being paid;
• Ensure that artist royalty statements are issued in a timely manner;
• Assist with WMG's monthly, quarterly and annual financial close processes as needed by responding to information requests from WMG's Corporate and Royalty Finance Departments and the Finance Departments of WMG's U.S. Record Labels; and
• Perform any other duties and tasks related to the Department's role and responsibilities that might be assigned by the Team's senior management from time to time.

Required Competencies/Skills:
• Candidate must be able to work well independently and as part of a team;
• Candidate must possess excellent verbal and written communication skills;
• Candidate must possess excellent analytical, mathematical and organizational skills;
• Candidate must be able to meet deadlines consistently and effectively while working under pressure;
• Candidate must be able to manage multiple assignments at any given time and prioritize them effectively and appropriately; and
• Candidate must have strong computer skills, including strong data entry skills (with an emphasis on accuracy) and strong proficiency using Microsoft Office's Excel, Word and PowerPoint applications; familiarity with Microsoft Office's Access application is preferred, but not required.

Education and Experience:
• Bachelor's degree required.
• Candidate should possess 0 to 2 years' experience working in a position or positions involving the administration of artist royalties.
• Candidate should be prepared to work overtime toward the end of each quarterly royalty statement cycle; candidate should be prepared to schedule vacation days at times that will not conflict with these deadlines, so that their absences do not interfere with their ability to meet royalty statement deadlines.
Our Company is committed to a policy of Equal Employment Opportunity and will not discriminate against an applicant or employee on the basis of age, sex, sexual orientation, race, color, creed, religion, ethnicity, national Origin, alienage or citizenship, disability, marital status, familial status, military or veteran status, or any other legal recognized protected basis under federal, state or local laws, regulations or ordinances.
Location
Company Profile
Warner Music Group
With a legacy extending back over 200 years, Warner Music Group (WMG) today brings together artists, songwriters and entrepreneurs that are moving entertainment culture across the globe. Operating in more than 70 countries through a network of affiliates and licensees, WMG's Recorded Music division includes renowned labels such as Asylum, Atlantic, Big Beat, Canvasback, Elektra, Erato, First Night, Fueled by Ramen, Nonesuch, Parlophone, Reprise, Rhino, Roadrunner, Sire, Spinnin', Warner Records, Warner Classics and Warner Music Nashville.